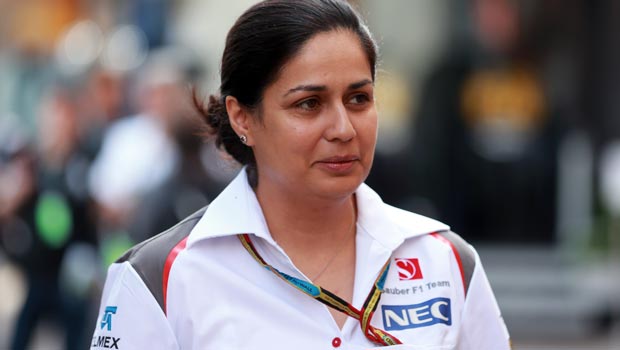 Sauber team principal Monisha Kaltenborn insists she is "absolutely confident" that the Swiss team will turn their poor form around before the end of the season.
Kaltenborn's team are currently on track to finish without a point this season for the first time in their history.
After switching to turbo engines, the Ferrari-powered Sauber have slipped to the bottom of the standings and are level with Caterham as the only team still to score a point in 2014.
In 2013, Sauber experienced another poor start but they managed to rally late on to score seven points before the summer break. After further developments, they picked up 50 points as they eventually finished seventh in the standings.
Kaltenborn believes the C33 car is showing small signs of improvement and in the final three races before the summer break, the Zurich-based outfit did show some progression.
With eight races to go, Kaltenborn has backed her team to come good.
She told the F1 official website: "I am absolutely confident that we will move back up again. It will take a bit of time. We are moving in the right direction – and, of course, I hope that things change in this season – so I take it event by event.
"We had our chances in the last few events but haven't made use of them. We have to make sure in the race that we don't make mistakes when these opportunities come up."
Leave a comment