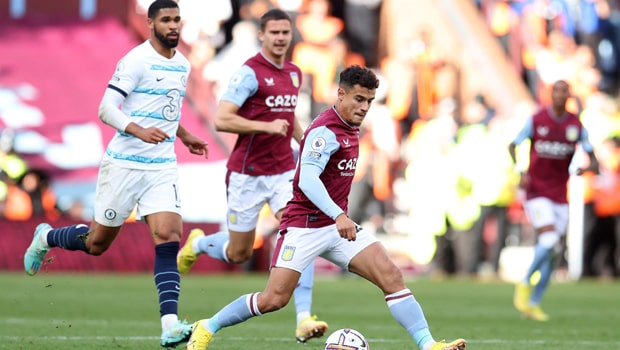 Aston Villa continues to renew itself on all fronts, and this time they have decided to change the club's shield.
Next season, the Birmingham team's shirt will sport another crest.
The club has been working on refreshing its image since June. In that month, they began a voting process so that the fans could choose the new shield's design.
Of all the possible options, two sketches made it to the final. One in the shape of a gas lamp, inspired by the founding history of the club, and another in a round shape that pays homage to the one worn by Aston Villa in 1982, the year in which they won the European Cup.
Votes from 21,500 fans were recorded. 77% favored the design that pays homage to the European champion team in 1982. 23% decided on the design in the form of a gas lamp, and only 8% voted to keep the current shield.
Aston Villa hopes that all these changes will bring them closer to being a competitive team and being able to access European tournaments.
In an official statement on its website, the club reported the next steps and when the new shield can be seen on the shirts.
The current crest will remain in place for the remainder of the 2022/23 season, with the new crest officially replacing it for the 2023/24 season, including being in place on next season's kits, released next summer. The crest redesign will now also be factored into an evolution of the rest of our visual identity.
Throughout this important crest design process, we have listened to the views of our fans; as ever, you have done us proud in playing your part. We would like to thank all the fans who responded to the initial survey and those who came along to our in-depth focus groups, and of course, thank you to all of you who took part in the final vote, which set a new record for Villa fan participation in a Club survey, reads in the club's statement.
Leave a comment