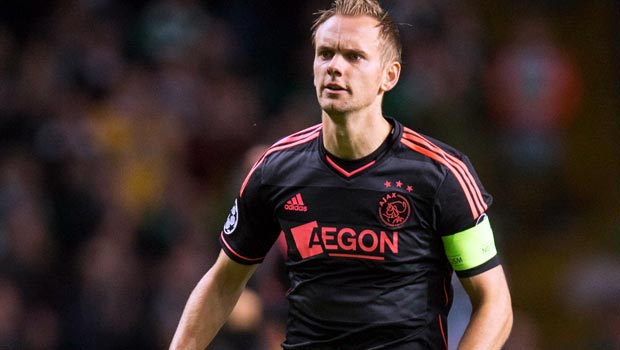 Newcastle United boss Alan Pardew has confirmed new signing Siem De Jong will be one of the club's new vice-captains for the 2014-15 season.
De Jong completed a move to the Magpies at the start of July, joining from Ajax on a six-year contract for an undisclosed fee.
The 25-year-old follows in the footsteps of his brother, Luuk, who spent six months on loan from Borussia Monchengladbach last term.
Siem left the Dutch side as their captain and Pardew believes his experience of leadership will help the squad to improve.
Defender Fabricio Coloccini will resume the role of club captain, which he has held since 2011, but De Jong and midfielder Cheick Tiote have been appointed as joint vice-captains.
Pardew said: "At Newcastle I have great faith in Fabricio Coloccini, but we have also just last week announced two official vice-captains in Cheick Tiote and Siem De Jong, who was captain at Ajax, giving us three players from different areas of the pitch to take that bit of extra responsibility,"
The former Southampton and West Ham boss admitted it is nice to know he can still count on Coloccini, who has been heavily linked with a return to his homeland for the past two years.
He added: "Coloccini is a relatively quiet lad, who leads by example and presence and his calmness on the ball.
"The most vocal guy does not necessarily mean the best leader, although previously we had Kevin Nolan, who was very vocal in the dressing-room and a great organiser of the group."
Leave a comment