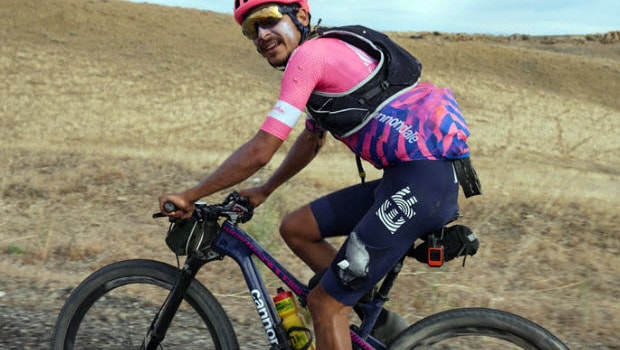 Australian EF Pro Cycling rider, Lachlan Morton has set a new Everesting record, reaching a cumulative height of 8,848m in seven hours, 32 minutes, and 54 seconds.
He did this on Saturday, days after a test ride. The ride took place at the Rist Canyon Climb, where he started at an altitude of 2,200m, rising to 2,400m.
He ran the 1,9km 11 percent climb a total of 42 times to achieve the new record. By doing that, he broke the record of American Keegan Swenson, who finished his record in seven hours, 40 minutes and 5 seconds back in May with a peak altitude of 1,800m.
Morton's effort is part of a trend in recent months that have seen many riders take on the challenge and try to break the record. One of such people was Emmanuel Buchmann who hoped to create a new record in his home town of Austria, setting a record of seven hours and 28 minutes, before he was found to have violated the rules set by Hell 500, which is the body that oversees the race.
Morton's effort was verified by the same group with a riding stats of "169km at an average speed of 22.4km/h, reaching 121.3km/h on the descents with an average power of 276W."
In a congratulatory message after the new record, Swenson joked about the possibility of both he and Morton having a head-to-head Everest race. He wrote, "Lachlan Morton just raised the Everesting bar…and he did it at altitude as it should be done. Maybe we'll need to have a head to head Everest race."
Jonathan Vaughters, boss of the EF Pro Cycling team, congratulated his rider with the words, "Mt. Everest is yours. New nickname: Sherpa." Morton, who has always mixed WorldTour ride with other events, described the experience as "hell". We will nest see him in action when racing resumes in the coming.
Leave a comment