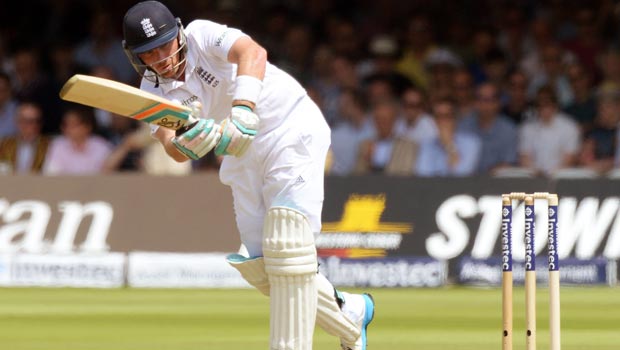 Ian Bell is looking for a positive reaction from England as they prepare for their first Test match since the Ashes whitewash in Australia when facing Sri Lanka at Lord's from Thursday.
The 32-year-old Warwickshire batsman, who has recently been named England's cricketer of the year, has been a stand-out performer for his country since May last year and he played a key role in the 3-0 Ashes win on home soil last summer.
However, while Bell continued to be a consistent performer throughout the winter, the side badly under performed in the return series Down Under as they were on the wrong end of a humiliating 5-0 mauling.
Things didn't get much better in the shorter formats of the game as England disappointed in the World Twenty20 before losing the five-match one-day international series on home soil against Sri Lanka.
Bell, who will be making his 99th Test outing for England this week, is looking for a big response in the five-day game from a new-look team which continues to be captained by Alastair Cook but led by new coach Peter Moores following the departure of Andy Flower.
Bell said: "It is vital we kick things off against Sri Lanka as well as possible.
"There are new faces all around, and nothing would be better than to give everyone a taste of success straight away.
"I hope this is the start of something special for me and the team, helping some of these young guys through."
Reflecting on the Ashes debacle, he added: "Now we've got to do a bit of reacting ourselves, and striving forward to get better.
"It is horrible to come away from that with a 5-0 scoreline, but it will be a good experience in the long run for the younger players who were on that trip."
Leave a comment