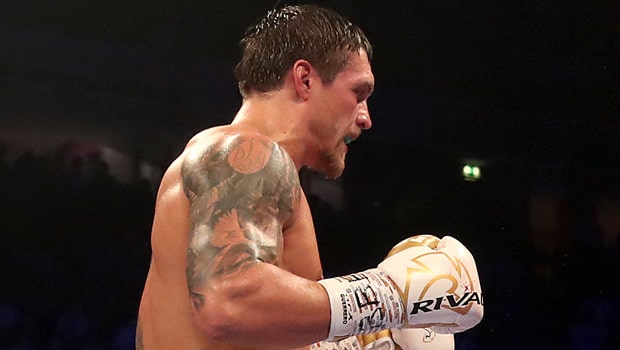 Oleksandr Usyk has proven that he is real heavyweight material after defeating Derek Chisora by unanimous decision; 117-112, 115-113, 115-113. Usyk is now on course to challenge Anthony Joshua for the WBO, WBA, and IBF belts. The fight got all the way to the 12th round and while Chisora had the upper hand at the beginning, Usyk was able to come from behind to win.
From the very first round, it was obvious to see that Chisora came to win. He easily dominated the round and gave Usyk a hard time to keep up. Chisora's hands were everywhere, punches flying left and right that Usyk had to move around the entire ring just to keep himself safe a bit. The second round had the same energy from Chisora, with him continuing to do more damages. Usyk started to make little impact by dishing some very tough punches, but it was nothing to what the Brit was throwing at him.
There was a power shift in the succeeding rounds as Usyk was becoming more confident with his punches as he was finding a way to get through Chisora. The other man, however, did not seem to tire out as his punches kept on coming. Chisora knows how to take a punch as well as deliver, so it took a while before Usyk's punches seemed to get to him. It was in the seventh round that things seemed to change after Usyk sent Chisora staggering with a punch. From then, Usyk had the upper hand as Chisora was weakened by the punch.
Chisora tried to bring back his earlier form to the ninth round, but there was not much he could do to Usyk that he had not done before. Usyk did not relent in his punches. He took it off from the tenth round and put up a performance that earned him a unanimous nod from the judges.
Speaking after the match, Usyk admitted that he expected the fight to be just as tough, describing Chisora as "a big guy, a hard guy." Meanwhile, Chisora explained the result of the fight thus; "I gave a few rounds away but I was pushing the pace. But the judges saw it a different way. He did very well. I am gutted."
Usyk maintains an unblemished record with 18 wins out of 18 fights in his career. The Ukrainian was the champion of the Cruiserweight decision, in possession of all four major belts, till he vacated his position last year and moved to the Heavyweight division.
Now, he has his eyes set on stripping Anthony Joshua off his belts and going on to become the unified heavyweight champion. He has made it clear that he would not give up the chance to face Joshua, even if money was offered.
Leave a comment