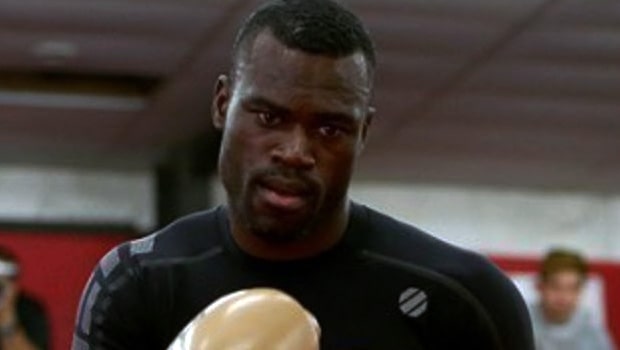 Uriah Hall fought one of the best fights of his career on the night of Saturday, October 31st after he defeated MMA legend, Anderson Silva in the fourth round by TKO.
The fight took place at the UFC APEX in Las Vegas without fans present at the venue. Hall has now improved his career record to 16 wins out of 25 matches.
The first round began with both men acting restrained out of respect. This continued after a minute or two till Silva got into control of things. Silva went all out, with steady kicks and jabs. Hall managed to land a few punches as well but he still let Silva dominate the ring and dictate the pace of things. The second round followed the same pattern. Silva was not willing to give his opponent the breathing space as this time, he focused on the leg. Even after a timeout was called, Silva resumed the fight without skipping a beat.
The third round was where things got more serious for both men. Silva continued his domination, delivering jabs and kicks freely. A punch caught Hall on the eye and the referee had to confirm that it was not a poke for the fight to continue. Towards the end of the round, Hall took down Silva with a punch but could not do much damage before the round was stopped.
Hall resumed the fourth round with fire and caught Silva with a right hand that sent the other man to the floor. Hall then got on top and started dishing out punches till the referee stepped in and ended the match, declaring Hall the winner. The fight was stopped at 1:24 in the fourth round.
After the fight, an emotional Hall did not declare himself the victor in the usual fashion, but instead got on the floor and sat beside Silva, saying; "Thank you. You're the reason why I'm doing this. You're still one of the greatest. I love you. I'm so sorry," to which the veteran replied, "enjoy your moment." Hall later praised Silva and expressed that he felt honoured sharing the ring with him.
As for Silva, it seems like this is the end of the road. Before the fight, it was expected that he would announce his retirement after the fight, but he has not done so yet.
Instead, he said, I'm enjoying my moment. Sometimes it's very difficult for us to stop. But today is the final day. I'm so happy to be here and doing my last show in here for my UFC family. Let's go see. It's tough to say it's my last or not because this my era. This is what I do for my entire life and do it with my heart. Let's go see." UFC President, Dana White said he regrets putting Silva on for the night and said that he would never fight again.
Leave a comment