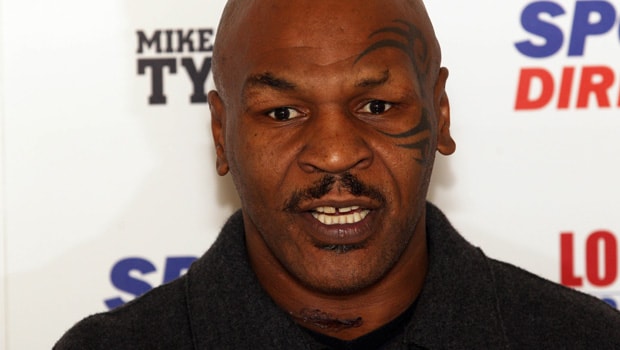 On Saturday night, two of the greatest boxers ever stepped out of retirement to meet one more time on the ring. Mike Tyson, 54 faced Roy Jones Junior, 51, in an eight-round exhibition showdown at the Staples Centre in Los Angeles, California.
The match ended in a draw 79-73, 80-76, 76-76, but the fight was praised by many boxing enthusiasts as a great exhibition show. After the match, Tyson hinted at the possibility of another exhibition match.
Both men still had it in them, with Tyson landing the hardest punches even though he had not been on the ring since 2005. Jones, who last fought in 2018, did his best not to get knocked out and returned some of Tyson's punches with greater power.
The fight was packed with some action but not as much as it should have been as both men appeared to be holding back, neither of them wanting to land any real damage. Tyson purposely stayed clear off Jones' head, limiting his blows to the body instead. But that does not mean Tyson went soft on Jones. He even praised Jones after the fight; "You took them. I hit you with a good shot and you took it. I respect that."
Build up to the fight started back in April after Tyson released a short clip of him going hard at the punching bag, using so much energy that seemed unreal for someone his age. He then later announced that he was up for an exhibition match for charity.
Heavyweight legend, Evander Holyfield first expressed interest but made it clear that he was not going to ask for the fight because of the history between them. Jones turned out to be the man for the job and he made a very good opponent. By no means was Jones weak, but Tyson had more force and landed better shots.
Still, it was all love between the two fighters as they shared a hug after the fight and proceeded to take pictures together. An exhausted Jones commented after the fight, "the body shots definitely took a toll. The body shots are what make you exhausted. I knew that. I had a six-pack but I think I needed a 12-pack." But Tyson is far from done as he declared shortly after the fight, "I could've done everything better. Everything I was doing I could've done it better, so God willing, I'll be better the next exhibition." When that would be or who it would be against, there is no information regarding that for now. But it feels good to know that two boxing legends have not gone soft after all these years.
Leave a comment