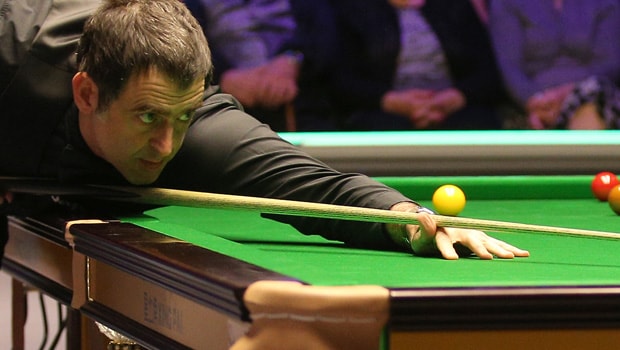 Ronnie O'Sullivan's botched his chances of claiming an eighth UK Championship title after losing out in an eleven-frame thriller against Alexander Ursenbacher. The seven time UK champion lost by a slim margin, squandering his chances of reaching the last-32 of the Championships going on at the Marshall Arena.
Beating Ronnie, the world champion is by no means a mean feat anytime, anyday and many thought it was a well-deserved victory for Alexander, O'Sullivan inclusive. The veteran said: "He played really well, he deserved his victory." in an interview with a news media outlet.
He opined that he could have lost by an embarrassing 6-1 scoreline and is flattered to have seen the game end in a modest 6-5 win for the Swiss instead.
The veteran went by his usual tactic of playing on when the frame was long lost in the opener once again. Alexander then claimed a 67, going on to win the first frame.
Soon after, he doubled his lead, edging ever closer to the finish line and leaving Ronnie scrabbling for a win. Ronnie got this win in the third frame with a 68 before a push shot gave Alexander four on a platter.
The Swiss continued to impress punters who against the direction of the market put their money on him by potting a difficult yellow and green and recording a 34 in the process. That was enough to get him the fourth frame and a huge two-frame lead.
The fifth-frame was another keenly contested one and Ursenbacher could have closed the game out but an extra 30 points from the world champion saw him claim the frame instead.
O'Sullivan showed the stuff he was made of once again in the sixth frame. After misfiring for the most parts of this important frame, he was able to muster a half-century to force the game to a best-of-three decider.
Ronnie started on the front foot here with a break of 59 until the unrelenting Swiss forced a deciding frame by potting two reds in one shot.
In spectacular fashion, Alexander raced to 68, then garnered another 36 points that was enough to shove Ronnie aside.
Leave a comment