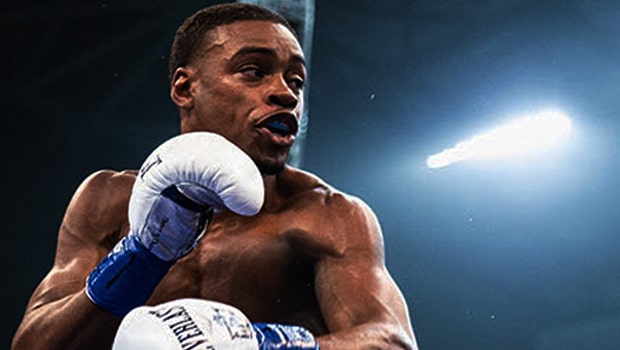 American professional boxer Errol Spence Jr came out tops in a hard-fought match against his compatriot Shawn Porter in what was described by many as a "blood-bath encounter". Spence won the match on Saturday night's world welterweight unification fight.
It was not to be a stroll in the park for Spence Jr as he was hassled and harried throughout the game. He managed to emerge victorious via a split decision after knocking out his opponent in the 11th round.
The match went on for so long that some fans must have been switched off even before the 7th round. During the fight, a bunch of frustrated fans exited the arena as they could not bear the suspense on the ground.
The Showtime, who is currently on an unbeaten run, added Porter's WBC title to his IBF belt, to further strengthen his claim as one of the greatest boxers in the welterweight division. His ultimate aim will be to inscribe his name among welterweight boxing greats – Terence Crawford and Manny Pacquiao.
Porter started the fight on the front foot, immediately making his intentions clear by bulldozing in recklessly. Spence Jr tried to take advantage of his opponent's naivety by clipping him as he came in. The defeated fighter's pressuring style became futile as he had to withstand a few heavy punches in the early rounds.
Metal bashing metal, steel smashing steel, this was a huge brawl! Round three turned out really intense, with both world champions getting hurt. The match ultimately became a battle of wills. It all came down to who wanted it more, who had the passion and the drive. I think we had the answer to that.
In the 8th round, Spence landed brutally on his midriff, and Porter was made to stand still. The 9th was sensational as well, as both boxers showcased their brilliance at close-quarters.
The fight went on, until the winner was finally decided in the 12th round. Spence Jr ended the fight on a good note but was made to wait nervously for the judge's verdict which ended in his favor. It was a narrow win, however.
Porter was given a 115-112 verdict while the latest WBC welterweight champion had two 116-111 scorecards.
Leave a comment