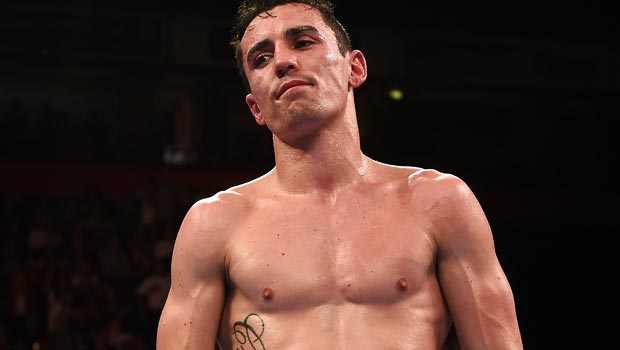 Manchester boxer Anthony Crolla is "recovering well" in hospital from a fractured skull and broken ankle after being attacked while confronting burglars.
Crolla is set to have surgery on his ankle after he fell after being hit on the head as he tried to stop two men from allegedly robbing his neighbour on Tuesday.
The 28-year-old had been in training for the biggest fight of his career as he was set to face WBA lightweight champion Richar Abril in January.
However, all fight plans have now been put on the back burner as Crolla tries to nurse himself back to fitness in the next few weeks.
After losing to Derry Matthews and Gary Sykes in 2012, Crolla has rebuilt his career and has not lost in eight fights.
He is in a stable condition in hospital but promoter Eddie Hearn has confirmed the fight is now off.
He told BBC Sport: "He confronted burglars and was hit on the head by either a brick or concrete slab. He is in hospital where they are carrying out a scan.
"Unfortunately the January 23 fight is off but our concerns right now are with Ant and his family.
"I'm devastated for him. He has been training for six weeks for this and has a shot at the world title in his home town. You ask anyone in boxing and I doubt you will find a nicer kid than Ant. I'm absolutely gutted for him.
"I have spoken to Richar Abril's team and we are trying to reschedule the fight."
Leave a comment