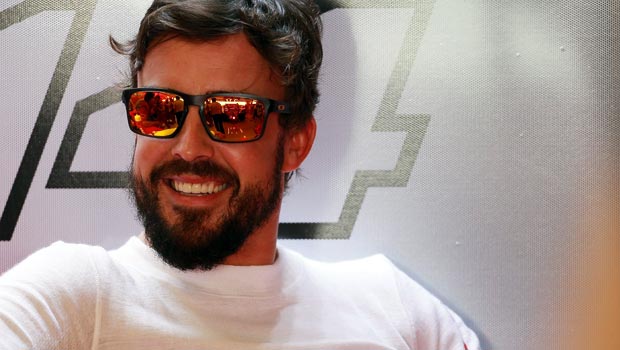 New McLaren-Honda driver Fernando Alonso says he is willing to be patient as he looks for more world title success.
The two-time world champion has returned to work with his former team after leaving for Ferrari seven years ago.
Alonso's time with Ferrari was marred by a number of disappointing results but he is looking for a fresh start in 2015.
He will team up alongside Jenson Button after the British team confirmed their driver line-up last Thursday.
The 33-year-old Alonso, who partnered Kimi Raikkonen at Ferrari last season, is confident he can achieve something but maybe not over the next 12 months.
"I am here to win, but not to win the first day," Alonso told BBC Sport. "I am here to win in a long-term relationship.
"If we need to go through a period of learning, I am here for that and I am committed to working together.
"There are some signs things are getting better and moving forward, especially with the new names, new people who joined the team, the change of philosophy.
"When a team is not delivering 100% normally you go deep into the problems and you find the reasons. In McLaren there is this way of working that everyone is here to win.
"When you left one place where you feel you didn't finish what you were there for, you want to come back and finish that job.
"It is what I felt and what I am sure we will achieve now."
Leave a comment