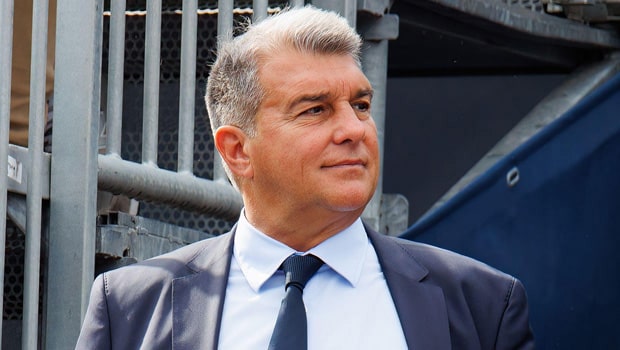 While trying to leave Manchester United, Cristiano Ronaldo had ties to FC Barcelona earlier in the summer transfer season. Why did Barça opted not to sign him when he was offered to them?
FC Barcelona president Joan Laporta didn't deny reports that FC Barcelona were given the opportunity to add Cristiano Ronaldo, who reportedly wanted to leave Manchester United. It's no secret that CR7 wants out of Old Trafford so he can play in the UEFA Champions League next season.
Recent media coverage of Cristiano Ronaldo's uncertain future has pointed out that he still has plenty of good years ahead of him. Bayern Munich, Chelsea, and Atletico Madrid have all been linked to him as possible destinations but they have all denied any interest.
One of the surprisingly mentioned destinations was FC Barcelona because of the fact that they will play in the UEFA Champions League. In an interview with CBS Sports, Joan Laporta appeared to indicate that CR7 had been offered to them by his agent, Jorge Mendes.
"Well, this type of story is all within the process of the summer window. There always appears a lot of news. Ronaldo is a very good professional and he's still so fit.
He's a player who is very ambitious and competitive and I am sure he has a lot of options. He's still a player of Manchester United, an extraordinary club that I respect very much. His future is not my business. It's the business of Manchester United and Cristiano.
We have a very good relationship with Jorge Mendes. I have known him for a long time. He is one of the best player agents. He knows how to do his job and I respect him. But in the end, the truth is we wanted Lewandowski. In this case, we decided to go for Lewandowski and knew he was crucial to our success.
So we went to Bayern instead. This is the reality. The other [Ronaldo] topic is just part of the 'little history' of football. It's a very nice story, but you will always hear lots of contradictory news about it. We got Lewandowski. He was our main target and I prefer not to comment further," Laporta said.
Leave a comment