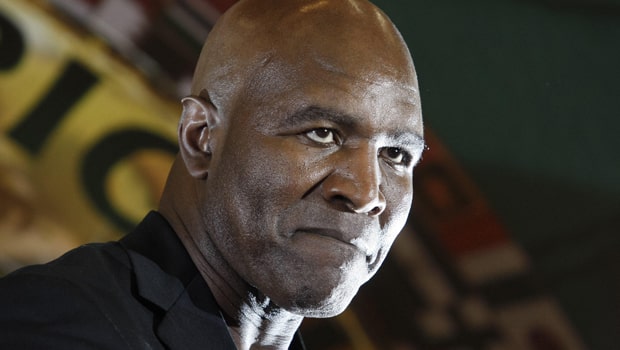 There was a lot of hype surrounding the return of former Heavyweight champion, Evander Holyfield, after being away from the ring for 10 years. All the hype, however, went cold after he was knocked out by Vitor Belfort in the first round of the exhibition fight. Very few people would have predicted that the fight would have ended this way, coming to a finish before it could even start. The fight marked Holyfield's 11th career loss.
Belfort, a former UFC fighter, managed to send Holyfield to the canvas twice in two minutes. The first time, Belfort delivered an overhand that caused Holyfield to stagger before falling down on the ropes. He barely had the time to recover when an uppercut from Belfort sent him down on the canvas. Belfort then continued delivering punches, with no reply from Holyfield. The referee then had to step in, bringing the fight to an end, a move that deeply upset Holyfield.
Speaking after the fight, Holyfield, who turns 59 next month, said he was not hurt and that the referee made a bad call by ending the fight that early. He said, "I think it was a bad call. I think the referee should chill out. He shouldn't stop the fight that quick," further noting that the fight was "kinda sad, but it is what it is."
Belfort, on the other hand, was quite pleased with the way things went. He expressed his appreciation and respect to Holyfield, who stepped up as a replacement for Oscar De La Hoya, who had contracted COVID-19, just under a week's notice. The fight marks his second professional boxing win, with the first one being 15 years ago.
Former President Donald Trump, who provided the commentary for the fight, noted that Holyfield was "right from the beginning he was not the same fighter. He lost a lot. It was not Evander Holyfield."
Leave a comment