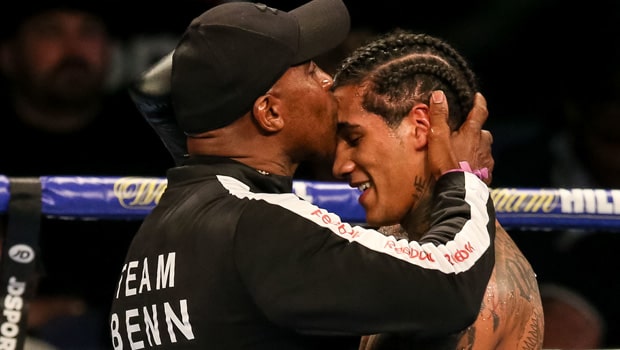 Conor Benn proved himself like he said he would, as he faced Sebastian Formella on Saturday night in London. Benn threw the hardest punches and was able to secure a unanimous vote from the judges to win the fight, improving his career record to 17 wins from 17 fights. The fight was Formella's second career loss.
Benn dominated most of the rounds, giving Formella a hard time throughout the fight. Benn began the fight with so much force that seemed to send his opponent into a daze. Nothing Formella did was enough to keep Benn away, even as he fired some punches in the second round. Benn took the punches and returned his with even more sheer force. By the third round, Formella was hurt by an elbow and Benn received a warning from the referee. Formella later hit Benn with one of his most vicious punches ever.
The next rounds followed almost the same pattern as Formella was clearly taking a beating from the 24-year old. By the sixth round, Formella started to find his footing a bit as he was able to drive Benn back for the first time in the fight. Formella had success in the next two rounds as Benn began to lose stamina a big. Formella was able to dominate, although Benn was not slowing down in any way.
The ninth round gave Benn some of his strength back as he was able to punish his opponent some more with punches. But Formella stood his ground through it all and managed to survive the beating till the tenth round. Judges scored the fight 100-91, 99-91, 99-92 in favour of Benn.
After the fight, Benn sounded confident of his performance, even stating that he beat Formella better than Shawn Porter, the first fighter to give Formella a loss. Benn also said that he had no problem going 15 rounds with Formella, saying he was barely sweating after the fight came to an end. On his next opponent, Benn said he was interested in facing Josh Kelly next; "You've got all these fighters calling me out, I am only interested in one fight and that's Josh Kelly. They ain't benefitted me, so I don't want it. The only big domestic I want is Kelly."
Leave a comment