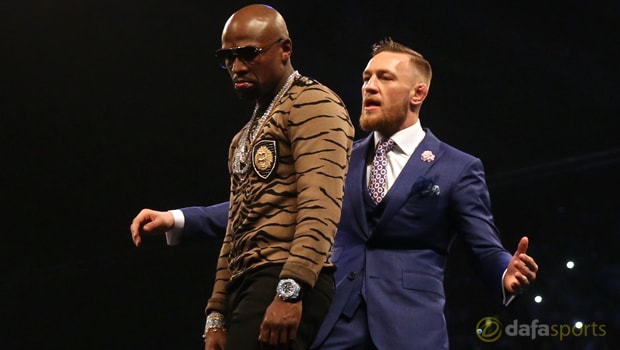 Two-time world welterweight champion Andre Berto believes Conor McGregor could knock Floyd Mayweather out in Las Vegas.
The Irishman is seen as the huge 4.50 underdog heading into the big showdown on August 26, with his limited boxing experience understandably seen as a huge disadvantage.
Mayweather, the 1.18 favourite, has an unblemished record of 49-0 in the professional ranks and is coming out of retirement to prove he is still the best against the UFC superstar.
Much has been made of the pair's motives for the fight, with the huge sums of money on offer seen as the driving force behind the duel – branded by some experts as somewhat of a novelty bout.
Berto was Mayweather's last victim when the pair met in September 2015 and sees plenty of cause for optimism for the McGregor camp.
The Notorious is 6.00 to win by KO/TKO/DQ/TD, with his opponent 1.60 in the same market.
A victory for the underdog would be a huge shock, but Berto says it could be on the cards.
The American believes Mayweather could make a mistake, which he feels could open up the opportunity McGregor needs to land a winning punch.
"I see Conor coming in there really showing that bravado, showing that cockiness and showing that he's really there to fight," Berto said to The MMA Hour.
"And somewhat trying to steal the stage from Floyd just with his antics and get Floyd into a mind-game situation, have him pulling some type of mistakes and then catch [Mayweather] with a big shot. And [McGregor] could stop him."
Leave a comment