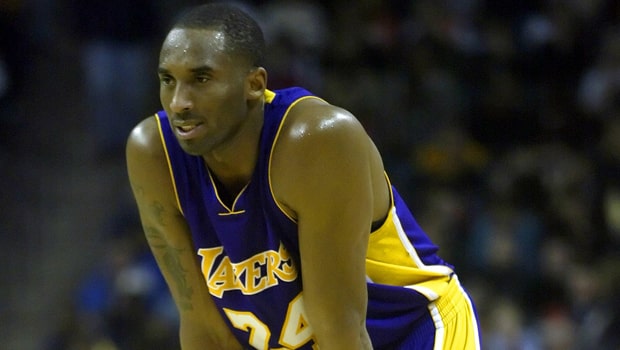 On January 22, 2006, Kobe Bryant had an 81-point masterpiece against the Raptors!
Kobe made history, with the second-most points in a single NBA game! 81 points in a game is unreal
By Quarter: 14, 12, 27, 28
Most of Kobe's 81 (or at least enough) came at the expense of Jalen Rose as then-Raptors head coach Sam Mitchell refused to send a double team
Lakers down by 18 in the second half
HE outscored the Raptors 55-41 in the second half
The Lakers won by 18!
"Not even in my wildest dreams. That was something that just happened. It's tough to explain. It's just one of those things," Kobe said after the game.
Kobe shot a highly efficient 28-for-46 from the field, including hitting 7 of 13 from 3-point range and 18 of 20 from the free-throw line. He scored 55 points in the second half, accounting for all but 18 of his team's points. The Black Mamba revealed a surprising detail that only further cements the impressive nature of that performance:
"In the layup line I felt terrible," Bryant said. "Aww man, my knee was really sore and really stiff. I felt like I was going to have to utilize my jump shot to start the game until my knee loosened up a bit if it did. I was able to tip-toe to the basket a little bit then my knee loosened up and I was able to get into a groove."
Bryant was dealing with a right knee injury. He eventually required arthroscopic surgery in the summer, marking the third time he underwent an operation. The ailment forced him to miss the 2006 FIBA World Championships in Japan with the USA Men's Basketball team.
His iconic scoring performance against the Raptors stands out as one of the greatest individual showings in NBA history.
Kobe Bryant is one of the greatest NBA players of all-time and the greatest Laker ever. Two jersey numbers in the rafters at the STAPLES Center prove it. Kobe was able to take over games in ways that not many players could.
His drive to win at any cost helped him succeed on and off the court. An 18-time NBA All-Star, five-time NBA champion and one-time NBA MVP, he tragically passed away on January 26, 2020.
Kobe worked like he had no talent, then he played like he believed he was the best player in the world. Prepare with humility; perform with confidence, that's one of the many lessons he taught us.
Leave a comment