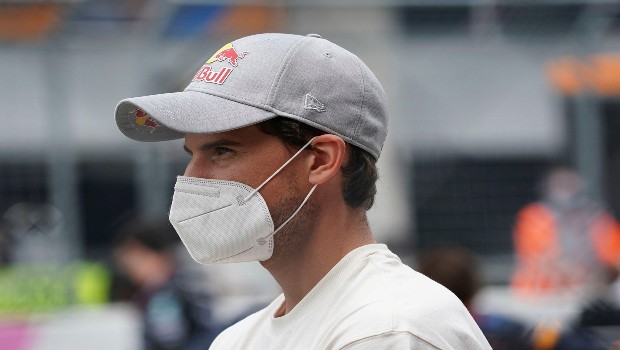 Former US Open champion Dominic Thiem came up with a piece of positive news when he revealed that he would not need surgery for his wrist injury. The injury has kept him out of tennis for a long time. He recently held a press conference where he revealed that he is gradually making moves to full recovery.
The Austrian said that he is now training with softballs, five months after his wrist was in a splint. He gradually took large strides back to full recovery.
The 28-year-old missed the opportunity to defend his US Open and Indian Wells title this season. He is all set to resume action by playing exhibition matches in the Middle East later this year ahead of the Australian Open. There was some chatter regarding the ATP Cup as well but the Austrian has downplayed his chances of featuring in the event.
"I won't expect much from myself. It's a completely new situation for me. So far, I've had to take a break for a maximum of 5-6 weeks," Dominic Thiem said. "It's half a year now. I think I'll play really well again. But the problem is that I will lack matches. That's why I wouldn't expect too much in Australia."
He wants to at least feature in the Australian Open next year, the realistic target will be to get back in full form at the Roland Garros. "My big goal is the French Open in May, I want to be in top form there," he added. "After Australia there are 4 months to play a lot to make my way up in the rankings."
The year 2021 was a year with a very light schedule for the Austrian as he claimed that he was getting mentally exhausted after winning the US Open in the previous year. He wanted to take it slow. But with his wrist injury, Thiem is all set to come back to the court and is planning on a much denser schedule next year. He once again wants to improve his ranking and get up among the bests.
The whole thing has completely changed," Thiem said. "Now I'm eager to play, and it may now be that I'll be playing more tournaments. I have to look at the rankings and make sure I get back up."
Leave a comment