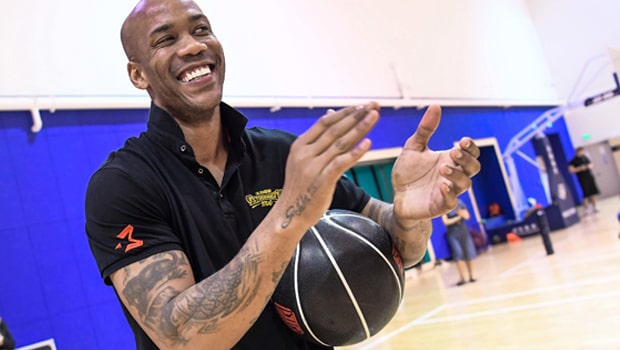 The Los Angeles Lakers had a very disappointing last season where they failed to qualify for the playoffs and that led to a lot of criticism. Russell Westbrook who recently joined the Lakers was heavily criticised for his underwhelming performances. The Purple and Gold army had issues over injuries, chemistry related issues and the fans and even the experts mostly blamed Westbrook for breaking everything up and creating trouble in the team. The point guard has also seen a massive decline and needs to work very hard on himself to come back next season.
While the criticism on Westbrook is more or less expected, it was his inability to shoot from distance and not being there when others needed affected the fans and the experts most and therefore the criticisms are coming from every corner. Westbrook also amassed a lot of turnovers and overall it was one of his worst years in the NBA.
However even after all of this there are some people who believe that the entire downfall of the Lakers is not totally on Westbrook. Some experts feel that even the best player in the team sometimes needs to adjust according to the players that they have at their disposal. Former All Star Stephon Madbury shared how Westbrook cannot be the sole reason for the Lakers performing so poorly last season. He continuously pointed at how the best player in each team should adjust, taking slight digs at LeBron James.
"There's other factors of why they lost. Russ plays the way he plays, and he's figuring out how to play with somebody who's ball dominant in LeBron (James) as well. The best player is supposed to make the adjustment. … I've seen him one time, like, yeah, as a player, you're trying to win," Madbury stated.
"You're trying to do what is needed to win, and you're being criticized … but he still goes out and he do it," he added.
Madbury wants to point out how Russell Westbrook had a different role at Washington Wizards and now he has a different role at Los Angeles. So he would need that time. Westbrook enjoys the ball most of the time but he has to bring out his best without the ball on his hand always at the Lakers which is a major adjustment for Brodie. He also needs to improve his three point shooting. He has declined massively in that area and that has been a huge hole in attack for the Lakers.
Leave a comment