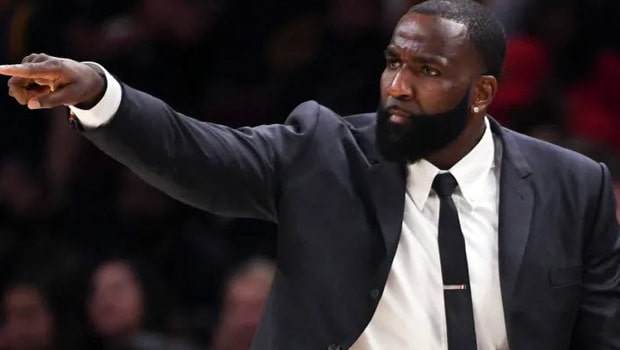 Milwaukee Bucks superstar Giannis Antetokounmpo is one of the biggest names in the NBA already as he has helped the Bucks win the Championship after 50 long years and has been sensational by winning the MVP title twice and has also won the Defensive Player of the year title. He is truly a two way player and a great asset for the NBA as a whole.
Recently ESPN analyst and former NBA champion Kendrick Perkins said that the critics should stop disrespecting Giannis Antetokounmpo. It is very strange how after achieving so much the Greek Freak has been subject to his fair share of criticisms.
Antetokounmpo's combination of physicality, skill and basketball IQ make him one of the most fearsome players in the league right now. But every superstar faces criticism and despite his struggle to come to the NBA and then succeed here, Giannis has not managed to avoid criticism. The Greek Freak is an inspiration to thousands of young kids out there who dream to play in the NBA one day.
Recently Golden State Warriors star Andre Iguodala made  a unpopular comment on Giannis Antetokounmpo. On "The Dan Le Batard Show with Stugotz," Iguodala compared former NBA player Rasheed Wallace to the Milwaukee Bucks superstar. Iguodala said, "He's (Rasheed Wallace) is better than Giannis."
Wallace  was a no. 4 pick and a six time All Star and he was a pretty good player at his prime. He played for a total of six teams in his 16 seasons in the NBA. He won a title once with Detroit Piston in 2004 as he joined the franchise as a late addition and he made a difference. The highest he has averaged in a particular season is 19.3 points per game.
If we compare that to Giannis Antetokounmpo's statistics, the Greek Freak has been the talisman for the Bucks ever since joining the franchise and has won the MVP twice. He also won the 2019-20 Defensive Player of the year award and is also a member of the NBA 75th Anniversary team. Apart from that the Bucks superstar is a six time All Star and five times All Defensive team member along with a Finals MVP title for a spectacular performance in the 2021 Finals as the Bucks defeated the Suns.
Kendrick Perkins was fuming after hearing Iguodala compare one of the best players in the league right now with Rasheed Wallace, who was good in his own right but nowhere near Giannis. Perkins shared how he criticised him and called him names and still the Greek Freak came out and answered all his critics with his performances on court. "Listen, Rasheed wouldn't come close to Giannis Antetokounmpo," Perkins replied to Iguodala's comparison. "Can we stop disrespecting this man? I called him a Robin and he showed up in Game 6 of the Finals with a 50-piece."
"We probably would never see another Giannis Antetokounmpo ever again in life. Let's stop with the disrespect," Perkins concluded.
Giannis Antetokounmpo's contribution to the league in these few years has been immense. He is still far from his prime and with the best years ahead of him, the Greek Freak will only get better from here and will add more Championships to his already illustrious cabinet.
Leave a comment