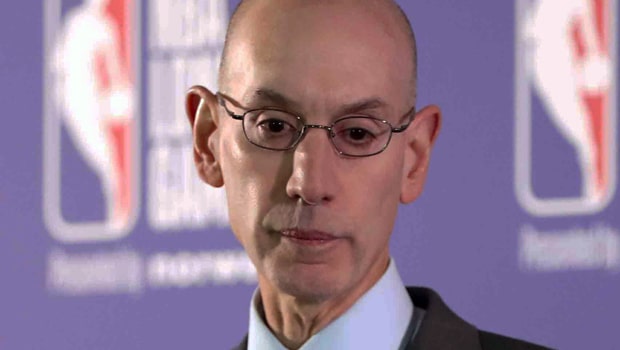 The NBA commissioner, Adam Silver, has come out to say that the two NBA international games scheduled to hold this month in China would still go on.
This is common after events in the past few days have shown China reacting harshly towards the US over a tweet credited to the General Manager of the Houston Rockets, Daryl Morey. The said tweet contained an image with the words "fight for freedom. Stand with Hong Kong," suggesting support for the city. Morey has since deleted the tweet and issued an apology. Such tweet would be insensitive to the Chinese people at a time like this, in light of ongoing Hong Kong protests, and they could see it as one with political undertones.
Adam Silver has come out to say that the NBA is indeed sorry for such a statement, apologizing to their Chinese fans, and the people of China as a whole. But he has, however, backed the right for Morey to make a statement, seeing it as freedom of expression to express his opinion, as in his words, "we are not apologizing for Daryl exercising his freedom of expression." Silver further went to say that Morey's opinion does not reflect that of the NBA or the Rockets', as it is simply his personal opinion on that matter, and also for the fact that neither NBA nor the team takes political stances.
China has reacted strongly to Morey's tweet, as it would do to any statement that takes on the Hong Kong protest. The Chinese TV station in charge of broadcasting the game has said they would no longer do so. Also, the Chinese Basketball Association under the headship of former Rockets star Yao Ming, has announced the suspension of cooperation with Morey and his team.
Rockets star James Harden has also apologized on behalf of his boss, expressing love for China and acknowledging the amount of support the country shows to the NBA as a whole. China and the US have always maintained a strong relationship in basketball for many years, and statements like this could deteriorate things. Joe Tsai, the owner of the Brooklyn Nets, has come out to say that even though Morey could have made such a statement out of ignorance, "the hurt that this incident has caused will take a long time to repair."
The game scheduled to hold against the Los Angeles Lakers and the Brooklyn Nets would take place in Shanghai on October 10, and Shenzhen on October 12.
Leave a comment