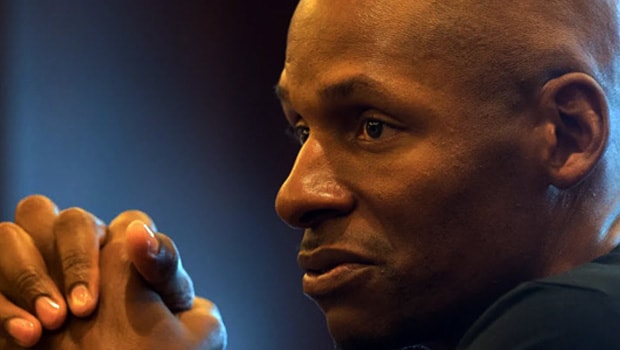 Two-time NBA champion Ray Allen played 18 years in the NBA with the Bucks, SuperSonics, Celtics and Heat, averaging 18.9 points, 4.1 rebounds and 3.4 assists in 35.6 minutes over 1,300 games. Allen shot 45.2 percent from the field and 40.0 percent from 3-point range in his career. Allen wrote an article for The Players' Tribune recently and went over thing's he'll never forget.
"I was never diagnosed with OCD, but I always said that I had it. When I was in the NBA, my routines had to be down pat. Like whatever shoes I wore to the game or whatever shoes was in my locker, they had to be exactly side by side, right in front of the locker. The same way, every game day. Another thing — when I first checked into a game, I always made sure I stepped over the out-of-bounds line. I never stepped on it," Allen wrote.
Allen also remembered how his UConn head coach Jim Calhoun always told him that if you say you want to be special, you have to do special things. He also discussed his time with the Celtics (where he won the NBA Championship in 2008): "In Boston, for the first time, it felt like I was a part of something bigger. You could just feel it. Being a Celtic — probably the most legendary franchise in the NBA — you can feel the significance of where you are, what you're part of," Allen explained.
Ray Allen also shared that what he learned the most about winning is how much on the same page everybody has to be. "Honestly, I didn't care about winning a championship. Yes, I wanted to win, but you have to think, I didn't win up until my 12th year. It didn't make me a loser in my mind, I just hadn't won a championship yet. To win a championship, it requires a lot of things to fall into place. And the thing that I learned the most about winning is just how much on the same page everybody has to be."
Leave a comment