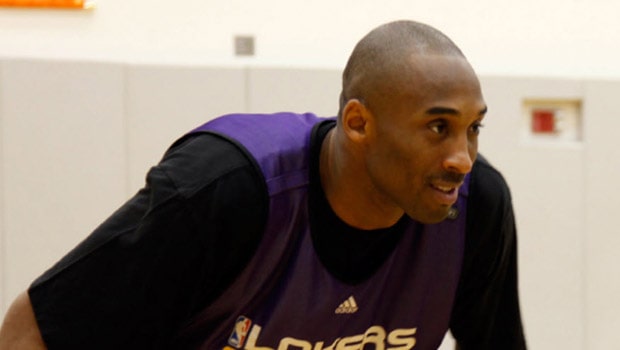 Kobe Bryant is one of the greatest NBA players of all-time and possibly the greatest Laker ever.  His two jersey numbers are in the rafters at the STAPLES Center prove this. Kobe took over games in ways that not many players could. His mentality on and off the court is one of the main reasons why he is one of the very best to ever do it.
Eduardo Solano, from FOX Sports Radio 1340 AM Hopewell and AccuScore, wrote this about Kobe Bryant recently:
"Apart from his mindset, Bryant's fear of not being good enough and losing gave him an upper hand against his competitors. Kobe never failed to show that he would do anything to win."
Kobe could run all day long. He knew that if someone wants to be a great basketball player, they have to be in great shape. In Kobe Bryant's book, The Mamba Mentality: How I Play, he discussed how everyone talks about his fancy workouts and training sessions and then he explained that he worked relentlessly to make sure that his legs and lungs were always at peak performance.
"My cardio workouts centered around recovery—that is, the time it takes to recover in between sprints. The reason I placed an acute focus on that element is because basketball dictates short bursts where you run as fast as you can, then have a moment to recover, then burst again. I wanted to make sure that I would always be ready for the next burst of action."
Bryant concluded saying that he did a lot of time work on the track. There, he would incrementally decrease the amount of time between each set. Kobe did that until his recovery time would be almost nil after a full offseason.
Leave a comment