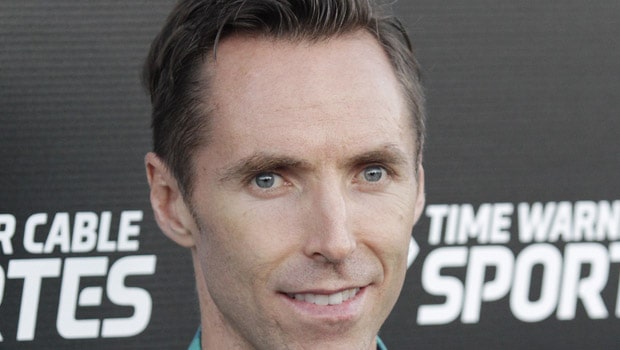 The Nets signed Steve Nash to a four-year deal to become their new head coach. General manager Sean Marks made the shocking hire, considering that names like Gregg Popovich, Tyronn Lue and Mark Jackson floated in the rumor mill. Nash wasn't even mentioned as a potential assistant coach at other teams. Jacque Vaughn is expected to remain as an assistant.
Kevin Durant clearly had a lot of influence with this hiring. Steve Nash was a player development consultant with the Warriors for five years and according to ESPN's Zach Lowe they "developed a real, human relationship during Durant's time in Golden State, including during offseason workouts."
Marks previously said that he'd consult any head coach decision with the entire roster. ESPN's Tim MacMahon shared Rockets head coach Mike D'Antoni's answer when asked if Nash was involved in game planning as the point guard of the Suns: "The game plan was get it to Steve and, 'Steve, you figure it out,' so yeah, he was pretty involved."
Nets guard Spencer Dinwiddie also tweeted his thoughts on his new head coach: "Just to expand upon this since I was having a little fun. I love the Steve Nash hire. So much of coaching at this level is being a psychologist I think Caris is the third star so that'd mean 4 rockstars in the building. Further roster construction will be interesting."
Steve Nash played 18 years with the Suns, Mavericks and Lakers. A Basketball Hall of Famer, Nash won back-to-back NBA MVP awards, led the NBA in assists per game five times and was an eight-time NBA All-Star.
Leave a comment