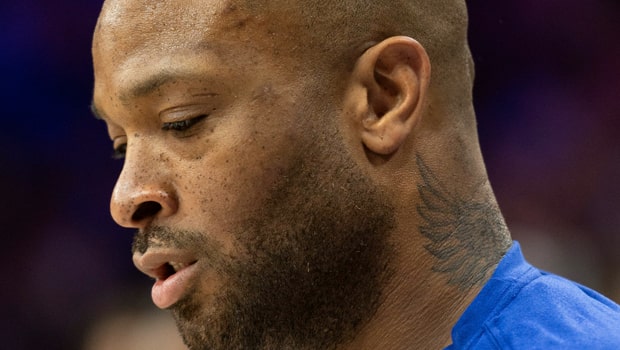 Amidst the ongoing James Harden holdout, the Philadelphia 76ers are faced with significant challenges as they prepare for the upcoming season. However, Harden's likely departure is not the only concern for the front office.
Harden's camp has repeatedly expressed a preference for the Los Angeles Clippers as his destination. While the Sixers may eventually acquiesce to this desire, rumors suggest that the Clippers have set their sights on another valuable player from Philadelphia's roster – P.J. Tucker.
As Harden's longtime teammate in both Houston and Philadelphia, Tucker's name has come up multiple times in discussions between the Sixers and Clippers, as they seek to strike a deal before the training camp begins. The Clippers are particularly interested in the 38-year-old veteran's defensive prowess, despite his age.
Should the Clippers secure Tucker through a potential Harden trade or other means, they may have to part ways with players like Marcus Morris Sr., Robert Covington, Norman Powell, and possibly Nicolas Batum. This could weaken their defensive capabilities, especially given the injury concerns surrounding Paul George and Kawhi Leonard.
Tucker's arrival in Los Angeles would undoubtedly bolster their defense significantly. Although he is known for his offensive limitations, his value remains high due to his ability to defend multiple positions and his reputation as a tenacious worker, particularly in the playoffs, as seen during the Bucks' championship run two years prior.
For the Sixers, losing Tucker would be a substantial blow, as he was a key contributor to their status as having the league's ninth-best defense last season. Moreover, his contract, valued at around $22.5 million for the next two years, offers significant trade potential or asset retention for Philadelphia.
Despite being at the later stages of his career, Tucker's impact on a winning team is undeniable. The hope is that the Philadelphia 76ers can find a way to trade James Harden without losing a valuable player like P.J. Tucker in the process.
Leave a comment