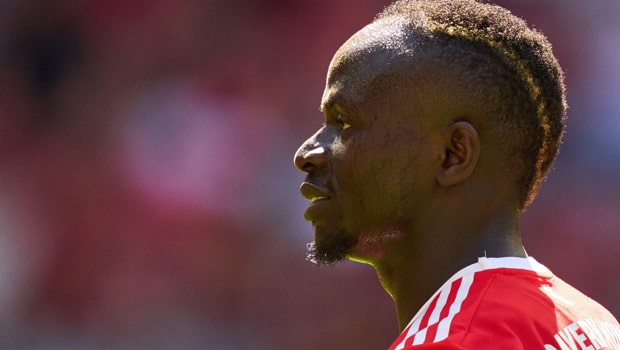 In a surprising turn of events, Sadio Mane, the former Liverpool star and Bayern Munich winger, is on the brink of sealing a deal with Al-Nassr, a Riyadh-based football club in Saudi Arabia. Just 12 months after his £35 million move from Liverpool to Bayern Munich, the 31-year-old is set to embark on a new chapter in his career.
Mane's first season at the Allianz Arena was met with mixed reviews, as he struggled to leave a lasting impression on the Bundesliga. In 25 league appearances, he managed to find the net only seven times, falling short of the expectations set by both the club and fans. Consequently, news broke that he was not part of Bayern Munich's plans for the upcoming season, signaling an uncertain future for the talented Senegalese player.
However, Al-Nassr has emerged as the destination of choice for Mane, with reports in the media suggesting that a deal is already in place. L'Equipe, a reputable sports outlet, revealed that the winger has agreed to join the Saudi giants, becoming the latest superstar to ride the Saudi wave. This move is undoubtedly massive for Al-Nassr, a squad that has top-tier talent, led by Cristiano Ronaldo.
The club has already secured the signings of two impressive players – Marcelo Brozovic, a UEFA Champions League finalist, and Seko Fofana, the captain of RC Lens. Mane's addition to the roster will further strengthen Al-Nassr's chances of success in both domestic and international competitions.
The Saudi Professional League has been making headlines in recent years for its ambitious efforts to attract global football stars. The league's financial capabilities have allowed it to lure top players from prominent European clubs, adding an exciting allure to the competition. This strategy has paid dividends, as the league continues to grow in stature, drawing attention from fans and media worldwide.
In addition to Mane's imminent arrival, transfer market specialist Fabrizio Romano has also confirmed that Al-Nassr is closing in on a deal to sign Alex Telles from Manchester United. The left-back's potential move would further elevate the team's star-studded squad, enhancing their chances of dethroning their rivals and clinching the Saudi League title.
For Sadio Mane, this move to Al-Nassr represents an opportunity for redemption and a fresh start. He will undoubtedly be eager to prove his worth once again and recapture the scintillating form that made him one of the most sought-after wingers in world football during his time at Liverpool. The change of scenery could reignite his passion for the game and allow him to shine in a different footballing landscape.
While some may question his decision to leave top European clubs for Saudi Arabia, it's essential to recognize that these moves not only offer players lucrative contracts but also provide them with a chance to experience a new culture and contribute to the growth of football in emerging markets. Football is a global sport, and its impact stretches far beyond traditional football powerhouses.
As Mane finalizes his move to Al-Nassr, football fans worldwide will be keenly observing his performance in the Saudi Professional League. Will he rediscover his prolific scoring touch and help lead Al-Nassr to domestic and continental glory? Only time will tell, but one thing is for sure: Mane's arrival will undoubtedly add an extra layer of excitement and anticipation to the unfolding saga of the Saudi wave in football.
Leave a comment