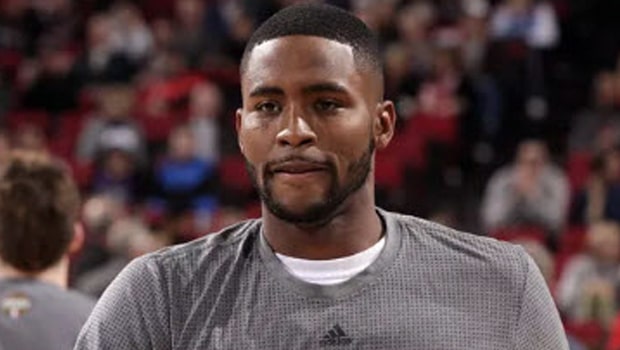 Maurice Harkless says it feels good to be playing again after what he says has been a tough year.
Harkless starred for the Portland Trail Blazers in their recent NBA win over the Boston Celtics and says he is starting to feel his way back to full fitness after a year in which he has struggled with injury.
He had knee surgery a year ago but he has never really regained full fitness ever since, the injury bothering him throughout the season.
The Trail Blazers won 92-97 against the Celtics and Harkless set them on their way with two steals in the first quarter.
He excelled in defence and offense on the night, finishing with 17 points for a double-double. He said afterwards that it was just good to be back playing after a difficult 12 months.
He told The Oregonian: "It's been a tough year, dating back to last year when I got hurt.
"It's been a battle. It's been up-and-down. It's been frustrating at times. But I just stuck with it, I'm continuing to stick with it, and it just feels good to be playing and playing well.
"I'm just in a better place physically and mentally. I feel good, so I'm not thinking about anything. I'm just out there playing, and that's when I play my best."
On the Trail Blazers' seven-game road trip so far Harkless is averaging 13 points, 7.8 rebounds and 2.3 steals.
The Blazers are 10-0 for the season when Harkless has reached double figures. His team are currently fourth in the Western Conference and their win over the Celtics was their fifth in a row, the best run of the season so far.
They travel along the East coast to Toronto on Friday night to face the Raptors and are 2.88 to win the game with the Raptors 1.44. The Celtics travel to Washington and are 1.25 for the win with the Wizards 4.20.
Leave a comment