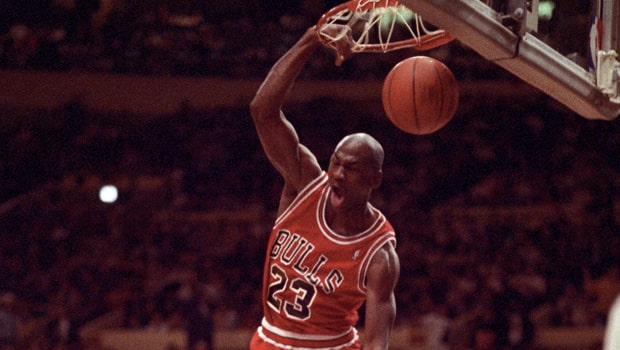 Widely seen as the best basketball player of all-time, Michael Jordan played 15 seasons in the NBA with the Bulls and Wizards, winning six NBA championships and achieving other numerous accolades. Jordan retired for three seasons before coming back to the league in 2001 as a member of the Wizards for two years.
Michael Jordan was the star of the Bulls teams of the 90s. MJ averaged 28.7 points, 5.8 rebounds and 3.5 assists in 38.8 minutes over 82 games to win the NBA MVP award in his final season with the Bulls in 1998.
Jordan gave it his all to win every game he played in his career, which is why he demanded a lot from his teammates and sometimes came off as too tough and not the friendliest. Some of his fiercest rivals recognized that he is the greatest of all-time:
Larry Bird: "I would never call him the best player I've ever seen if I weren't serious."
Magic Johnson: "There's Michael Jordan, then the rest of us."
Allen Iverson: "Mike is the GOAT, Mike will always be the GOAT."
Shaquille O'Neal: "The Last Dance only solidified the argument about who is the greatest player of all-time."
Kevin Durant: "MJ is one of one, god level, incomparable, a pure master at this shit. I'm still watching their games to learn."
Dwyane Wade: "MJ was chosen to be the Greatest of all-time."
Jerry West: "He is the best athlete I have seen in Basketball."
Patrick Ewing: "LeBron is incredible, but he's not Michael Jordan."
Vince Carter: "I have yet to give it to Michael Jordan. Kobe Bryant second."
Hakeem Olajuwon: "When people start comparing LeBron to Jordan, it's not a fair comparison. Jordan was a much more superior player in a tougher league. He was very creative. That doesn't take anything away from LeBron because he's a great player, but it's not fair comparison, Jordan is simply far superior."
All of them can't be lying!
Leave a comment