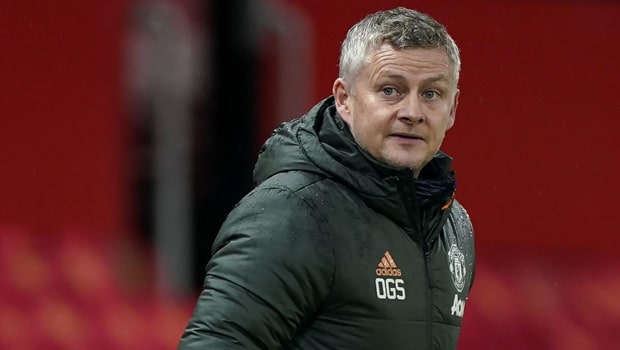 94 total minutes of action between Leeds United and Manchester United Sunday as fans were treated to a snooze-fest as either side failed to get any sort of momentum either way. Manchester United are now 12 points ahead of West Ham (No. 5) with only 15 left to play; strong indications of a Champions League berth at this rate.
"There's no guarantees in football, that's for sure," Manchester United head coach Ole Gunnar Solskjaer said. "I thought we played well. Especially second half I thought we dominated. We didn't give any chances away, but the ball didn't fall for us in a decent way. You know, when two teams meet you create problems, you solve problems, the opposition give you things to think about. We made them adjust to us and we had to adjust to them, because of course they are a unique team."
There were just a total combined seven shots on goal from both sides as Manchester United now sit with 13 straight matches unbeaten in league action.
"I think we created some good chances, enough to score," Harry Maguire added. "But we didn't create enough. We knew how they were going to play. We kept them to a minimum, I felt defensively we were good and solid, but we just couldn't find the cutting edge. The tempo was there, the intensity was there, it just lacked a little bit of quality and putting the ball in the back of the net. I felt like we had control of the game, without hurting them enough.  It's a big week. We need to improve on today for sure, we need to be more clinical in the final third. We've got to go into it full of confidence, and try to improve on what we did today."
The draw put Leeds ahead of Arsenal (No. 10) as they are in the midst of a six-match unbeaten streak against the likes of Manchester City, Chelsea, Liverpool and Man United.
Kalvin Phillips won man of the match honors as he finished with: three key passes, eight tackles.
"Of course we're disappointed we didn't get three points, but the boys know they put a shift down, they've got a lot of respect for the way Leeds play, and this isn't something we're going to look back as derailing our season," Ole Gunnar Solskjaer added.
Manchester United have a big week ahead with Europa League action vs Roma, and Premier League action vs Liverpool.
"It's a big week," Maguire said of the April and May schedule coming up. "We need to improve on today for sure, we need to be more clinical in the final third. We've got to go into it full of confidence, and try to improve on what we did today."
Leave a comment