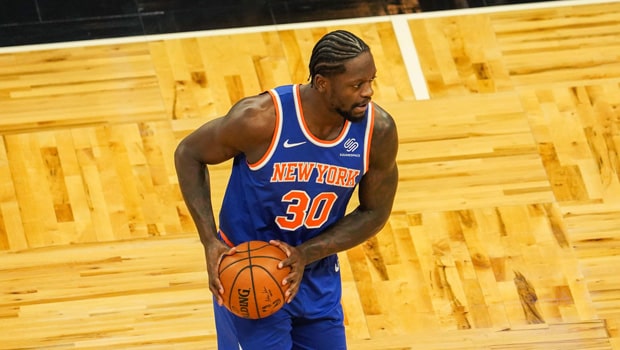 Kobe Bryant is one of the greatest NBA players of all-time and the greatest Laker ever. Two jersey numbers in the rafters at the STAPLES Center prove it. Kobe was able to take over games in ways that not many players could, so when he gave advice, it would have been unwise to not follow it.
The Knicks faced the Lakers on April 12 and during the game, a commentator revealed how Kobe gave some invaluable advice to Julius Randle, his teammate in the Lakers for two years.
"It was Bryant who taught him whenever you land in the next city for the next game, you hit the gym, you put up shots before you go to the hotel. No matter how late or inconvenient that may be. It's the game and the work that comes first," the commentator said.
Kobe's drive to win at any cost helped him succeed on and off the court. An 18-time NBA All-Star, five-time NBA champion and one-time NBA MVP, Kobe tragically passed away on January 26, 2020.
Eduardo Solano, from FOX Sports Radio 1340 AM Hopewell and AccuScore, wrote this about Kobe Bryant recently:
"I've always been a Chicago Bulls fan but I followed Kobe Bryant's entire career! Kobe is one of my favorite athletes of all-time and I still can't process that he is gone." 
Julius Randle followed Kobe's advice and it paid off, as he's having a career year, averaging 23.2 points, 10.6 rebounds and 6.0 assists in 37.1 minutes (all personal bests) over 55 games (as of April 15). As a bonus, here's what Kobe said about earning playing time and blocking outside noise:
"It's also a strength to be able to tell your family members and friends to shut up… you have to be able to have the strength to edit that and say, 'No, I don't want to hear it. This is on me.'"
Leave a comment