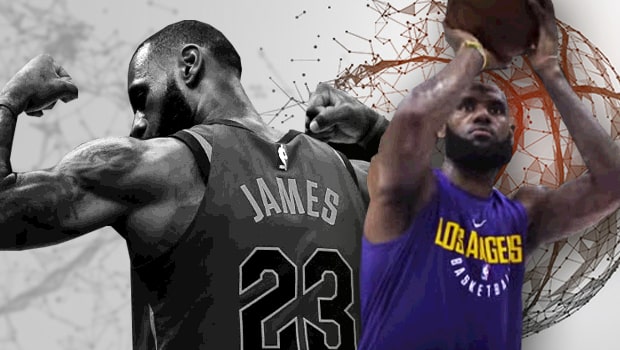 LeBron James says it is 'humbling' to don the LA Lakers uniform and follow in the footsteps of some basketball greats.
The four-time NBA Most Valuable Player joined the Lakers in July on a four-year deal worth $154m (£116m).
While he insists that closing the gap on the Golden State Warriors is a long way off James remains excited about his new career path in LA.
Magic Johnson, Kareem Abdul-Jabbar, Shaquille O'Neal and Kobe Bryant are some of the star names he is eager to emulate.
"I think we all know this has been a historical franchise in this league for years," James said.
"You talk about the championships, the players that have come through this franchise, that have worn this uniform, that's an excitement in its own right.
"It's always humbling for me to be a part of something special."
The Lakers have been starved of success in recent seasons. James has appeared in eight consecutive NBA finals for the Cleveland Cavaliers, while his new franchise haven't graced that stage since 2010.
Getting to that platform won't be easy and James is keen to accentuate that success doesn't hinge on winning an NBA title immediately. "We've got a long way to go to get to Golden State," James said.
"We can only focus on what we can do to get better every day as a Lakers franchise and hopefully some day we can put ourselves in a position where we can compete for a championship as Golden State has done for the past few years.
"There's only one champion, but that doesn't mean you're not successful."
The Lakers are 12.00 to win the NBA Championship this season, while Golden State are 1.53 to retain their mantle as kingpins.
Leave a comment