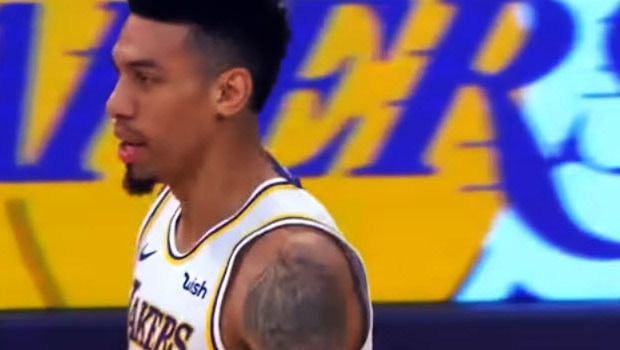 Once Utah Jazz star center Rudy Gobert tested positive for coronavirus and the NBA suspended their season there has been a lot of uncertainty surrounding when exactly the league might resume action.
The unknowns are too many as the world figures out how to deal with this pandemic and some even think that the NBA will outright cancel the season. The league is reportedly trying to avoid that.
Los Angeles Lakers veteran guard Danny Green was on a conference call with Executive Director of the NBPA Michele A. Roberts and he revealed that the NBA's intention is to have the season continue in the near future.
"By any means necessary, we're going to try and salvage the season," Green explained. "Michele and most guys think we're for sure going to have a season, it's just going to start later than expected and just trying to get the next season to be able to be pushed back is not going to be as easy as people think it's gonna be."
Green also gave an insight on when games might be played again.
"We're for sure going to have a season. It's probably going to start mid to late May maybe. That's what we're hoping for at the earliest… and it will probably go through August… latest September. It'll be a quick turnaround if we get no break."
May will be here soon and if Green's prediction is correct, then the NBA could resume very soon. Even if the league doesn't return by May, Green basically ensured that the season isn't over yet.
"All the things you hear on the news… don't believe that the NBA season's canceled. That's not true."
Leave a comment