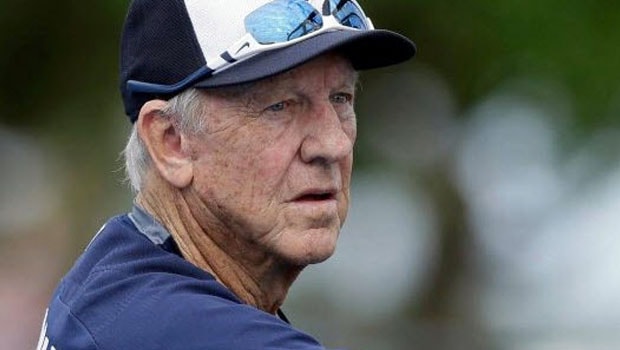 Detroit sports suffered a tough loss on Monday when Tigers legend Al Kaline passed away. Detroit Lions legend Barry Sanders and his former team reacted to the news.
Barry Sanders tweeted a great message to Detroit and sports fans worldwide, try to give and find comfort after losing Kaline.
"I am sorry to hear of the passing of Detroit sports legend, Al Kaline. It is always devastating to lose someone who means so much to the city. Rest easy, Mr. Tiger."
The Lions also sent a statement, sharing their sympathies for the loss of the baseball legend.
"It is with heavy hearts that we as an organization join the entire city of Detroit in honoring the life and career of Al Kaline. Forever a Detroit icon, "Mr. Tiger" was part of our sports community for a remarkable 67 years. His decorated baseball career as a player, broadcaster and member of the Tigers front office made him one of the most revered figures in our community. Just as his legacy will forever live in baseball lore, the history of professional sports in Detroit cannot be written without the name Kaline. We extend our deepest sympathies to the entire Kaline Family and entire Detroit Tigers organization."
Al Kaline was one of the rare athletes who stayed with the same team throughout his entire career. He joined the Tigers in 1953 and played with them until 1974. Kaline was an 18-time MLB All-Star, he won the American League batting title in 1955 and the World Series in 1968. He finished his career with a .297 batting average, 399 home runs, 1,582 RBIs, 3,007 hits and 10 Gold Gloves in 2,834 games over 22 years.
Rest in peace Mr. Kaline, you were a legend on and off the field and your legacy will live forever!
Leave a comment