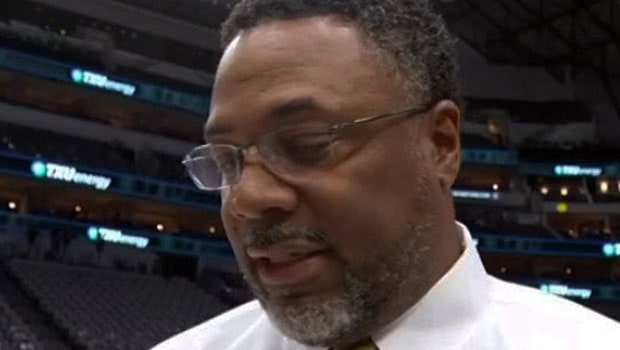 Kobe Bryant is possibly one of the greatest NBA players of all-time and the greatest Laker ever. Two jersey numbers in the rafters at the STAPLES Center prove it. Kobe was able to take over games in ways that not many players could.
His drive to win at any cost helped him succeed on and off the court. An 18-time NBA All-Star, five-time NBA champion and one-time NBA MVP, Kobe tragically passed away on January 26, 2020.
Eduardo Solano, from FOX Sports Radio 1340 AM Hopewell and AccuScore, wrote this about Kobe Bryant recently:
"I've always been a Chicago Bulls fan but I followed Kobe Bryant's entire career! Kobe is one of my favorite athletes of all-time and I still can't process that he is gone." 
According to reports, Kobe was considering leaving Nike and starting his own sneaker company. Venture capitalist, Shervin Pishevar tweeted about it:
"I met with Kobe Bryant in late December 2019. Kobe wasn't happy with Nike and was going to leave it in 2020. Kobe was going to start Mamba, a shoe company owned by players. He passed away weeks later. What he was about to do in business was going to eclipse his sports career."
During a recent interview with Forbes Magazine's Landon Buford, his former Lakers teammate Cedric Ceballos, shared that he thought that Bryant could've pulled that off and gotten current NBA players to leave their sneaker deals to join his initiative.
"A lot of people would have [gone] with him in whatever venture he went to," Ceballos, who played with Kobe in the 1996-97 season, told Buford.
"Just because they grew and he was their Michael Jordan. You see how many players wear his shoes now in the game. They are a drop item; they have a new Kobe shoe coming out just like Jordan's. People will rush to it and try to grab it, and I'm not sure if he is second on the notch of desirable shoes, but he has to be at least top five. So, a lot of people would have gone with him in his ventures. I think it is so classic because of the money made off of sneakers and the buzz off that. 
The fact that he would own that it would have been great. Look at what Baron Davis and Master P are trying to do with Reebok. I think that is great, and there is no reason we shouldn't have an opportunity to own our own shoes. Shaq has been doing it for years, Stephon Marbury has also done it for years."
Ceballos played with the Lakers for three seasons, from 1994 to 1997, averaging 20.9 points, 7.3 rebounds and 4.6 assists in 34.3 minutes over 144 games.
Leave a comment