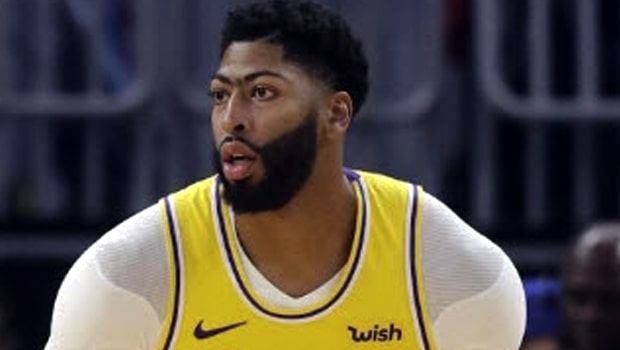 It was indeed a very incredible game at the Smoothie King Arena as the host team, the New Orleans Pelicans, could not match up with their visitors, Los Angeles Lakers, who beat them 114-110. Sure, the margin may not have been great, but there was one very spectacular thing about the game – Anthony Davis was present, but this time, he was playing for the visitors.
Yes, Wednesday night game was the first time Davis would face the Pelicans after leaving them at the end of last season. Normally, there is nothing wrong about leaving a team, but the manner in which Davis left could be described as rather controversial as he gave his former team a hard time, and very few can forget the inscription on his shirt in his last game "that's all folks", plus the way he publicly declared his leave from the team while vehemently insisting he would like to leave for only one team, the Lakers, was something rather too dramatic.
As expected, Davis's presence at last night's game was met with many boos from fans. Obviously, those still aggrieved by the manner in which he left, rather than by the fact that he left. In fact, the Pelicans have not felt the effect of Davis' departure and have even been a better team this season.
Davis, on his part, was the star of the match after scoring 41 points for his team, including their final 3 points. To say that he was the reason for their victory would not be a lie. The Lakers did not really put up an impressive show as the Pelicans played a better game. But the final scoreline was in favour of the Los Angeles team who now have a nine-game winning streak. LeBron James once again made history on Wednesday night by being the fourth player ever to amass 33,000 NBA points after making 29 points.
The Lakers would have their next fixture at home on Friday as they face the Washington Wizards as the Pelicans face the Oklahoma City Thunder on Saturday.
Leave a comment