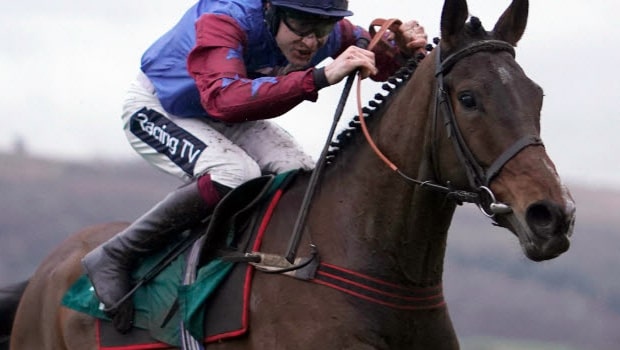 Paisley Parks is set to return to racing in Friday's Ladbrokes Long Distance Hurdle. Without a doubt, Paisley Parks was the star of last season as he won all his four starts, being a real pride to his trainer Emma Lavelle.
Part of his last season win includes the one at Aintree last year, October and in Cheltenham in March this year. Since then, it has not competed in a race, but all that would change this Friday.
Lavelle has expressed her excitement at the prospect of her horse taking part in Friday's event. Friday's race is a Grade Two event that would span for three miles, something the seven-year-old horse would not have a problem with. It is no gainsaying that Paisley enters the event as a star, something Lavelle recognizes.
According to her, there is the precaution that has to be taken since no one would like to see Paisley beaten, but she also feels he's ready for the race as he has been training for so long, as "you can't keep drilling them at home forever." From the statement, one can say that Paisley has enjoyed enough training and is only ready to have a go at the tracks.
That does not mean that things would be very easy for Paisley as he faces four rivals on Friday. Some of the rivals, like Thistlecrack and Beer Goggles, won the race in 2015 and 2017, respectively. So it looks like a competition for winners. But Lavelle expects her horse to be up for the challenge. She acknowledges that other horses are smart and may have the field to their advantage, but some practice could help get Paisley Park in shape.
Friday's race would also feature a second clash between The World's End and Unowhatimeanharry who meet again after having finished first and second respectively four weeks ago at the bet365 West Yorkshire Hurdle at Wetherby.
Leave a comment