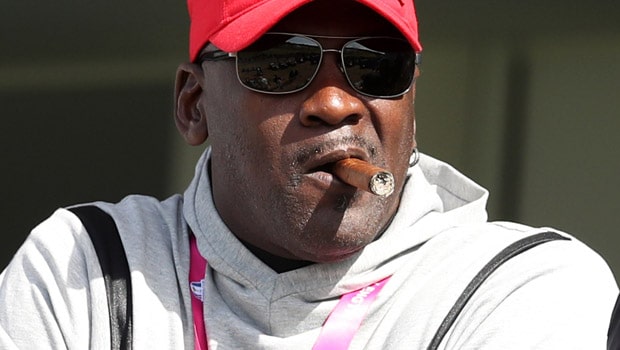 ESPN's 'The Last Dance' documented the success of the Chicago Bulls, focusing on the 1997-98 season, the end of their dynasty and what was supposed to be Michael Jordan's final campaign in the NBA.
This after MJ revealed that he would never play for another coach other than Phil Jackson. However, three years later he would return to the league as a member of the Wizards.
Before Michael Jordan was officially back on the court, he ran pickup games with former Bulls guard Jamal Crawford.
Crawford recently told Heavy.com that Michael Jordan used to color-coordinate his Air Jordan sneakers with the Ferrari he was driving on a given day.
"When we were playing together, I used to watch how he carried himself and how he dressed. His workout gear was all baggy and all Jordans, and he would wear a pair of Jordans that are probably still not out," Crawford said.
"Like you have not seen anyone else with them on, and then when you walk outside, he would have a matching Ferrari with the shoes. I'm like this guy is out of this world."
Crawford added that one of the pairs of Jordans was yellow and that when they walked outside, a yellow Ferrari could be seen in the parking lot.
"He was out of this world with everything he did; it wasn't just on the basketball court," Crawford concluded.
Jamal Crawford signed with the Nets for the rest of the season. Crawford is the oldest player (39 years, 20 days) with a 50-point game in the NBA. He surpassed Michael Jordan (38 years, 315 days), who did it on December 29, 2001 when he was with the Wizards.
The 40-year-old guard is also the first player ever to score 50 points for four different teams. He has always been a prolific scorer. Crawford has averaged 14.6 points in 29.4 minutes over 1,326 career games. He's won the NBA Sixth Man of the Year award three times.
Leave a comment