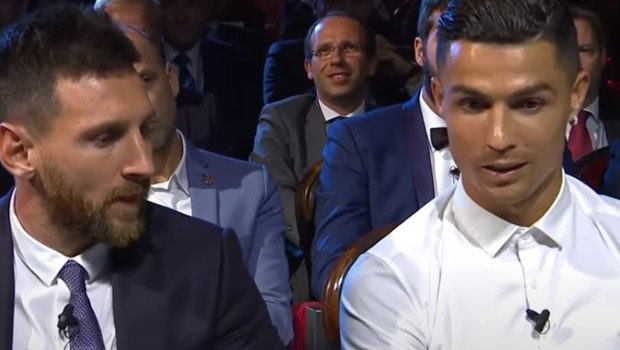 With Bayern Munich crushing FC Barcelona 8-2 in the UEFA Champions League quarterfinals on Friday, it will be the first time in 15 years that the semifinals of the prestigious tournament will not feature Messi or Ronaldo.
Lionel Messi recently brushed aside his fierce rivalry with Cristiano Ronaldo and even suggested that he would pass to him if they played together.
The FC Barcelona captain and the Juventus striker have had a heated rivalry on the field but when asked if he would pass to Ronaldo, Messi he admitted that he would eventually do so.
"I guess so, in the end, yes," Messi told Spanish newspaper Mundo Deportivo.
Cristiano Ronaldo's future at Juventus has been in doubt recently and he is linked to Paris Saint-Germain. CR7 won the Serie A with Juventus for the second straight year but they lost against Lyon on away goals in the UEFA Champions League Round of 16.
Ronaldo's contract with Juventus expires in 2022 and he's also been linked to FC Barcelona in shocking reports.
Messi even praised Ronaldo and called him a "predatory striker."
"It's normal that he continues to score, he is a predatory striker, he loves to score, any day he plays he will score.
He has many good attributes as a forward and at the minimum he converts," Messi said.
Cristiano Ronaldo also said the two superstars don't share any bad blood.
A five-time Ballon d'Or winner, CR7 praised his competitive rivalry with Messi and admitted that he would love to have dinner with him someday.
This is what Ronaldo said ahead of the UEFA Champions League draw last August: "We have shared the stage 15 years. I don't know if that's happened before — the same two guys on the same stage all the time.
Of course, we have a good relationship. We haven't had dinner together yet, but I hope in the future.
We had that battle in Spain. I pushed him and he pushed me as well. So it's good to be part of the history of football."
Leave a comment