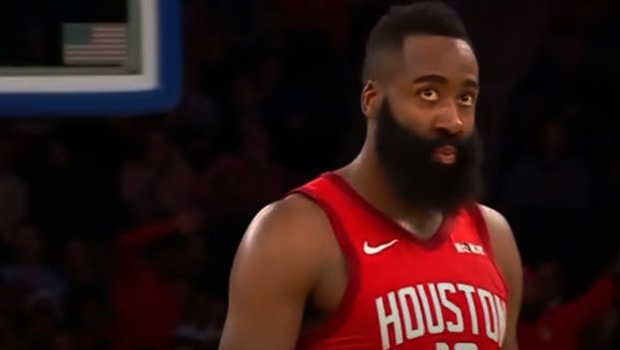 Houston Rockets skipper, James Harden has continued to explore his options of teams he could trade with to leave his current team.
On Tuesday, Harden arrived in Houston and proceeded to take a COVID test as mandated by the NBA protocol, after missing the first set of practices. His future is currently undecided even though he still has two more years with the team.
He made it known to the Rockets that he is ready to accept a trade deal with the Philadelphia 76ers, possibly bringing Joel Embiid or Ben Simmons to Rockets. But the two teams have not had any talk regarding the Harden question and former Rockets' general manager and current 76ers' head of basketball operations, Daryl Morey would be very reluctant to break the Embiid-Simmons duo, which has greatly benefited the team.
Harden's first choice, however, was to join the Brooklyn Nets. Reports surfaced last month that Harden had declared interest in joining the Brooklyn team. Harden's real interest most likely lies in joining Kevin Durant and Kyrie Irving, but there is yet to be any real plan towards that from the Rockets' end. There is also the question of who would join Rockets from the Nets.
The current uncertainty might affect the team in this next season if they are unable to resolve the issues before moving forward. Yes, Harden would remain in the team, but whether he would give the team his best is another matter. Everything lies in the hands of the team's management as there is nothing Harden can do from his end. He is still under contract up to the 2022-2023 season.
Even though he missed the first stage of practice, he has reported to the team and is expected to begin workout soon, but as to when is also undecided. Speaking on the issue, Rockets' head coach, Stephen Silas said' "I am aware that he was getting his test today here in Houston. So that leads to the fact that he is here. And that's pretty much all I know right now. It's kind of — there are some moving parts to it, I assume. But him getting tested in Houston is good for everybody." But Silas commented that Harden's arrival back to camp shows that he is still committed to the team to an extent.
Harden and Rockets would have to find a way to resolve their issues and forge a path for the future in a way that would favour the two parties.
Leave a comment