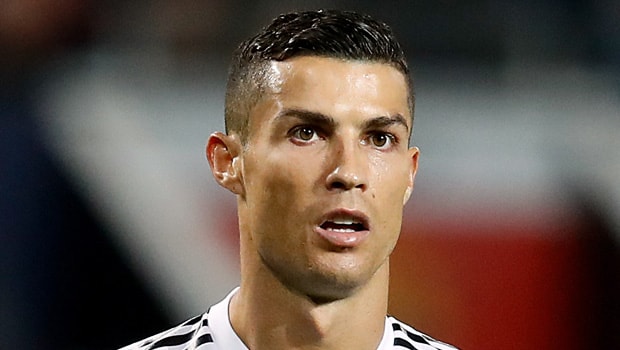 Cristiano Ronaldo scored a brace in Juventus beat Barcelona 3-0 in the second leg of the UEFA Champions League tie at the Camp Nou on Tuesday. This win moves Juventus above Barcelona in their group standings, with Barca now finishing at second place.
The Portuguese was ruled out of the tie's first leg after contracting Coronavirus, and Juventus subsequently lost the first leg 2-0 in Turin.
Ousmane Dembele and Lionel Messi's late penalty got Barcelona's win in the game last month as the Catalans recorded five straight wins from 5 games to qualify with 15 points before the last group game.
The loss has been Juventus's only loss in the group game, beaten both Dynamo Kyiv and Ferencvaros home and away.
Cristiano Ronaldo scored a brace of Penalties, the first coming in the 13th minute before American Weston McKennie making it 2-0 7 minutes later.
Ronaldo's second penalty came in the 52nd minute before Leonardo Bonucci had a goal disallowed for offside.
Juventus won the standings on goal difference after they were leveled on points with Barcelona.
Meanwhile, Dynamo Kiev came third after beating Ferencvaros 1-0 in Ukraine, seeing them drop into the Europa League while the Hungarians failed dropped out of European club competitions.
In Paris, the tie between Paris Saint-Germain and the Istanbul Basaksehir was interrupted due to an alleged racial abuse on one of the Basaksehir player by one of the match officials.
Former Chelsea player Demba Ba was also red-carded despite not being on the pitch of play.
Earlier, Zenit Saint Petersburg lost at home to Borussia Dortmund 2-1, the Russians had taken the lead in the first half, but two second-half goals from the Germans through Lukas Piszczek and Axel Witsel ensured that they won the group ahead of Lazio who drew 2-2 with ten-man club, Brugge.
Sevilla also beat Stade Rennes 3-1. Real Madrid will hope to seal qualification on Wednesday against Borussia Monchengladbach with a win as Atletico Madrid fade Red Bull Salzburg.
Leave a comment