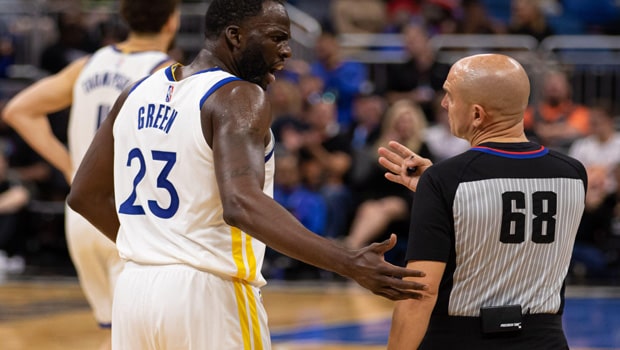 Golden State Warriors talisman Draymond Green reckons it is imperative to meet force with force after you get to the NBA Finals. The Dubs lost the opening game of the NBA Finals by 120-108 at Chase Center, San Francisco however they won the second match by 107-88 to draw the series 1-1.
Green scored nine points, five rebounds, seven assists, one steal, one block, and conceded only one turnover in the team's win but his contribution was much more than what the numbers suggest.
"I wouldn't be able to live with myself if I'm going on about my summer and we lost the NBA Finals because we couldn't meet force with force," Green said ahead of practice in Boston on Tuesday. "So I think that was just kind of it for me, and understanding that, like I said, that is my department. That's where I'm supposed to lead, and I can't let my guys down."
As a defender, Green was able to keep Horford, Marcus Smart and Derrick White at bay. GSW dominated the third quarter of play as they outscored the opponents by 35-14 to put their noses in front.
"You get to the NBA Finals, and physicality and meeting force with force is important," Green said. "It's just something that you have to bring to this game … when I watched the film, and even just how I felt, I just didn't think they felt us enough. You can't get to this stage, to this level, and the reason you lose is because a team didn't feel you. That's a shame. You have to lose once you get to this level because a team was just better than you."
Green is known to play physically and gives his 120% on the court to his team. The 32-year-old added that watching players like Gary Payton, Rasheed Wallace, and Dennis Rodman helped him develop his game as a youngster.
"Playing at Vets Park, playing at the Civitan Recreation Center, obviously, growing up I watched guys like Gary Payton, Rasheed Wallace," Green said.
"I watched all those guys and how they went about their business. Dennis Rodman. Seeing those guys over the years, and I have a huge appreciation for Uncle Oak, how he enforced things. That's a part of the game. That is a skill."
The third game of the series will be played on Wednesday night.
Leave a comment