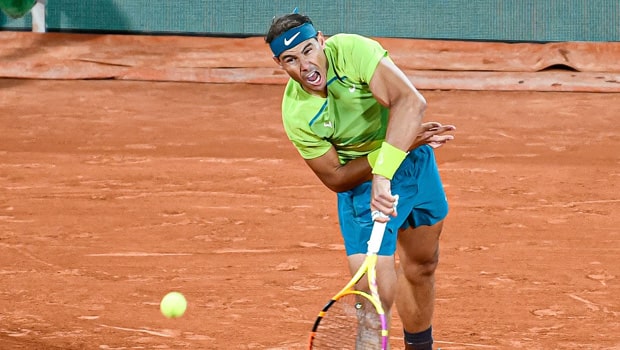 Tennis veteran Rafael Nadal has said he isn't afraid of his life after retiring from the sport. Nadal has always maintained a great balance in his personal and professional life. The Spaniard has been troubled by injuries in the recent past and it will be interesting to note how long will he continue to play.
Despite having been troubled by his foot injury, Rafael Nadal was able to go all the way in the recently concluded Roland-Garros, to clinch his 14th French Open title.
The 36-year-old defeated Norway's Casper Ruud comprehensively by 6-3, 6-3, 6-0. Meanwhile, it is well known that Nadal's foot injury is serious and it has troubled him throughout his career.
In fact, former Indian player Somdev Devvarman recently said on Sony Sports Network that people having the same injury as Nadal have been forced to get their leg amputated at an older age.
However, Nadal said he will be at peace with his life after hanging his boots from the sport.
"I imagine it the same as the many times in my career that I have had to be out of competition for months due to injuries," Nadal said while talking to the Spanish outlet Marca.
"I have always been happy outside of tennis, it is not something that makes me lose sleep or have any fear. "I have said it many times: I am not afraid of my life after tennis. I have and have always had many things that make me happy beyond tennis."
In fact, Nadal revealed he took injections throughout French Open 2022 to take part in the tournament. The veteran added he didn't have soreness on his foot.
"The truth is that physically I am very well. I have been very well for two weeks. When I have played long matches, at the level of soreness, surprisingly due to the lack of training prior to this tournament, the following mornings I have woken up well. At this point in my career and at my age, I haven't had much soreness."
Meanwhile, Nadal had earlier hinted he may retire from the game if the foot injury keeps troubling him. However, after winning his 22nd Grans Slam title, Nadal said he will keep fighting.
Leave a comment