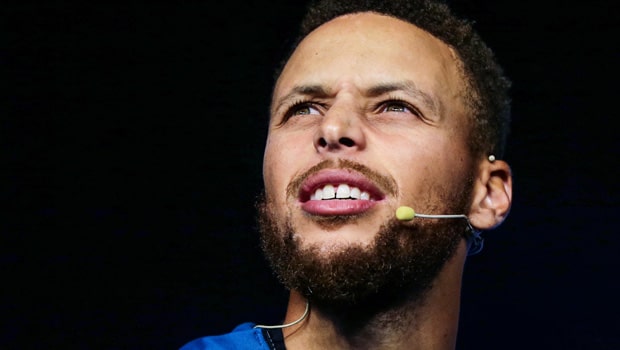 Many Basketball experts and fans consider Stephen Curry as the greatest shooter of all time. Curry is regarded as the best three-pointer shooter to have ever embraced the game and his records speak for himself.
The talisman has scored 2918 three-pointers in 778 matches he has played in the NBA thus far in the regular season and sits at second place in the list of leading three-pointers behind Ray Allen.
Furthermore, he has scored 470 three-pointers in 112 playoff matches. Ergo, Curry is the highest three-pointer scorer of all time as he has has 3,388 threes in his career compared to Allen, who has 3,358.
However, to consider himself as the greatest shooter of all time Curry wants to go past Ray Allen's record of most threes of 2973, which the former legendary player had achieved in 1300 matches. Curry needs another 56 threes to go past Allen and he is soon expected to leapfrog that record.
Out of the top 50 players on the list, Curry has the highest shooting percentage at 43.2%.
In a special interview with Reggie Miller called "The Art of the Three on NBA TV, Curry said, "This is the one thing I've needed to say it. Until you have that record. Until you can say that you've made more than anybody in the history of the game. Then you can add all the other color you want into it. That'd be pretty objective right there."
In the ongoing season, Steph is averaging 5.4 threes per game and thus he can surpass Ray Allen in the next 11 to 12 matches if he keeps going at the same rate.
GSW have got off a terrific start as they have a 15-2 record and are at the top of the Western Conference standings.
Leave a comment