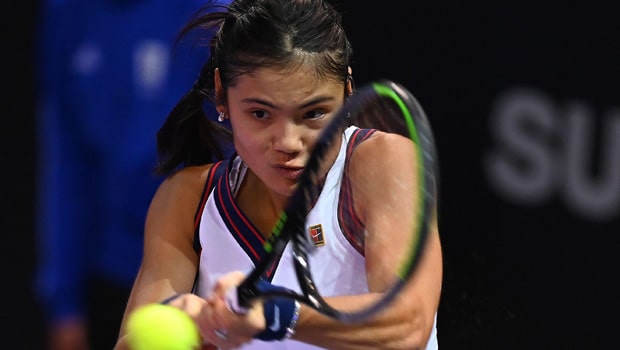 Former American number one Andy Roddick has opined that US Open champion Emma Raducanu should look to win three-four matches a week to improve her consistency. Roddick reckons the youngster was able to go all the way in the US Open as there were no expectations of her but it has all changed since her majestic triumph.
Raducanu had entered the US Open as a qualifier and went on to win 10 matches in two weeks to write her name in the history books. The 18-year old became the first qualifier to ever win the US Open as she came up with her best. Furthermore, the prodigy player didn't even drop a single set en route to glory.
However, since her US Open win, Raducanu has struggled to get going. The youngster lost both at the Indian Wells Masters and the Upper Austria Ladies Linz. Furthermore, she struggled with injury during her Ladies Linz loss to Xinyu Wang.
Roddick reckons the hardest thing to do for any athlete is to live up to the expectations and the same has gone over the roof for Raducanu since her sensational US Open triumph.
Former World number one Andy Roddick told Tennis Channel Live that "the hardest thing in sport, in my opinion, is expectation. "What she did at the US Open was unbelievable but it was largely without the expectation of 'if you don't win this final it's bad for you', it was all gravy (slang for great) from the third round on for her, without taking anything away from her.
"But it is a different type of pressure set now, I was going to say quarter-finals [as an expectation]. What I would want to see are consistent weeks where she is winning three matches, winning four matches every week.
"That would be the next benchmark if I am on her team, getting the consistency dialed in so that our baseline is top 20 in the world and our upper echelon is what you did at the US Open, which we were all amazed by."
It is not going to be an easy road ahead for Raducanu and she will need to bring her best to the table in the next season.
Leave a comment