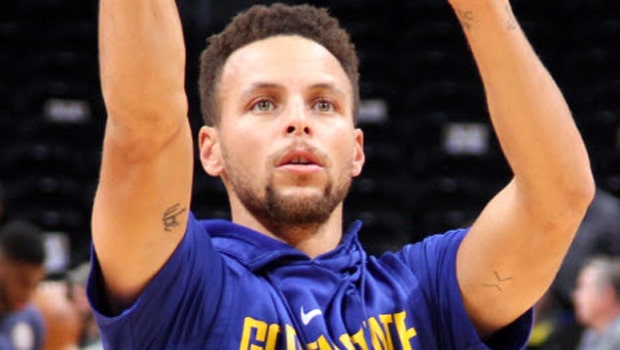 The former MVP has stated that he is quite keen on playing for his country in the 2020 Olympics taking place in Tokyo.
Speaking recently with ESPN, Curry, who was absent from the recently concluded FIBA World Cup Tournaments, made it clear that partaking in the 2020 Olympics is something he is really looking forward to, if all things go well, saying "That is the plan, for sure. You know, obviously knock on wood, you don't want any injuries or things like that to interfere."
The Golden State Warriors star has made appearances at the FIBA World Cup but has never played at the Olympics, and this would be something that would really boost his career.
But the bigger picture here is the fact that Team USA may shine at the Olympics, or at least, better than they did at FIBA 2019, if they take experienced players, a view hotly contested against by the Team USA coach Gregg Popovich, who insisted that the boys tried, and deserve every possible praise.
Curry is not the only one hinting on the Olympics as Portland Trail Blazers' Damian Lillard has also expressed his desire to play for his national team in 2020, stating "I plan on being a part of that. I plan on playing."
It is very obvious that other big stars may follow suit, and some have already stated so, and Team USA would once again establish its dominance as the best country when it comes to basketball. It would definitely be a good thing to see the USA rise again after finishing 7th on the leaderboard of the tournament, despite having won it the tournament before that.
True, there are no bad players, as stated by Popovich, but one cannot underestimate the weight these big names pull, and just how much of an influence they can have on the team, boosting the morale of the new men on the team, and also intimidating players from other countries.
Stephen Curry expresses his optimism, as, in his words, "We're still the best if we get the guys that are supposed to be there…". So, it all depends on the commitment on part of the veteran players, and Team USA could just show us the stuff they are made of next summer in Tokyo.
Leave a comment