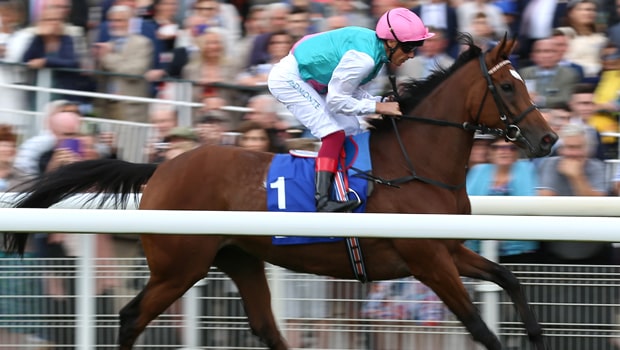 It has been announced that female jockeys will be allowed to participate in the Saudi Prince Cup meeting.
This was revealed by Saudi Arabia's Prince Bandar.
The $27m meeting scheduled to take place in the nation's capital Riyadh on February 29 next year will be the world's richest race.
The Prince stated that female jockeys would be most welcome because of several criticisms the country had faced over its record on women's rights.
It was of recent that Saudi started allowing women to drive cars.
Speaking with BBC Sport, Prince Bandar said the event which is part of efforts to "transform" the country would see men and women will be treated equally.
It could be recalled that top British racing figures like jockey Frankie Dettori, top trainers such as Sir Michael Stoute and John Gosden graced a promotional event in London for the meeting.
As part of the transformation agenda, this is another series of sporting events set to be held in Saudi Arabia, after it is set to welcome boxing fans in hosting world heavyweight title rematch between Andy Ruiz and Anthony Joshua which holds December 7.
Although, the latest move has led to accusations of "sports washing" by critics who have said the oil-rich nation is using sport to deflect criticism.
Human rights body Amnesty International has been at the forefront of the criticism described Saudi's human rights record as abysmal.
As part of the agenda, Saudi has removed heavy restrictions on freedom of expression and women's rights.
Prince Bandar, whose uncle Prince Khalid Abdullah is an owner of leading racehorses such as Frankel and Enable, stated that the country is setting up for a "more open" era and it is learning, and there is a political will to that effect.
Speaking on the development, Jamie Osborne, a horse trainer, welcomed the opportunity given to female jockeys via the invitation, saying Nicola [Currie] will ride if there is a runner.
The Saudi Cup is the main race, with $20m (£16.1m), up for grabs at King Abdulaziz Racetrack. Five other races will have additional prize money totalling $6.8m.
According to the organisers, the pot for the main nine-furlong race is three times of the Prix de l'Arc de Triomphe in France, which has been Europe's richest contest.
There will be a maximum of 14 starters, with the winner going home with $10m and the 10th-place finisher will earn $200,000.
Leave a comment