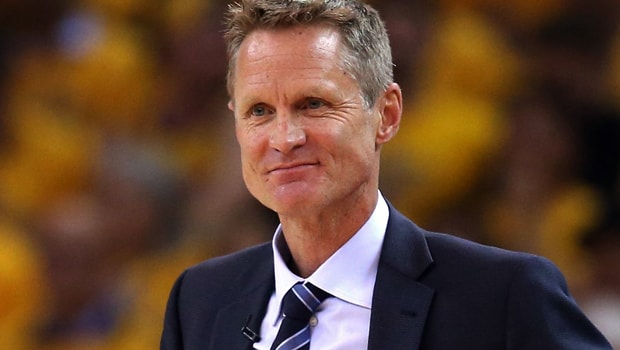 Golden State Warriors head coach Steve Kerr says his players are stronger this year than they were last season, despite a mixed start.
The defending champions lost just one post-season game last term, in the NBA Finals series against Cleveland Cavaliers, but have already lost twice in five games so far this year.
However, Kerr believes his players are just lacking a bit of focus at present and he is convinced more success is on the horizon for Golden State.
"I didn't expect us flying out of the gates," he said.
"I think this year's team will be better than last year's team. The focus has to catch up to where we need it to be eventually.
It's just a question of when that happens. I'm not going to force it. It's way too early to try to force it."
The Warriors have been guilty of a few sloppy errors this season – giving away turnovers, offensive rebounds and committing fouls in a manner that would have been considered uncharacteristic last year – but Kerr remains relaxed over the situation.
He added: "That stuff doesn't require huge energy. It requires focus.
"There's no way you can bring that kind of energy for nine months. But the focus, that's where you build the foundation. If you can do that, we'll be fine."
Leave a comment