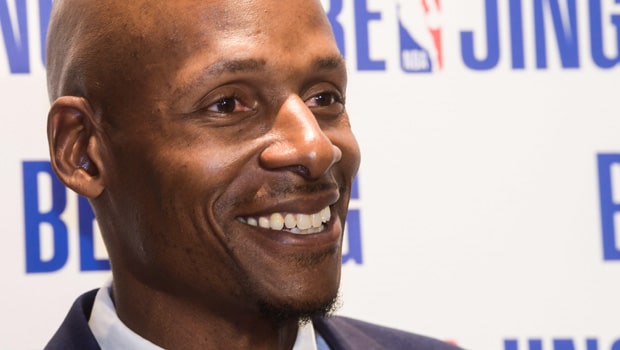 Former legendary player Ray Allen believes it is hard not to root for Stephen Curry. The Golden State Warriors talisman is now only 33 threes away from overtaking Ray Allen's record of most threes of 2973 made in the regular season. Curry has scored a total of 2940 threes in his illustrious career and he is on the cusp of going past Allen's landmark.
Allen added that Curry is not only one of the best shooters of the game but he is also a great human being and a great family man, which makes him support the linchpin even more. Curry is regarded as one of the best shooters in the game and he has mostly proved his mettle on the court.
Curry's records speak for himself as he has taken 782 matches to score 2940 threes in his career. Allen, on the other hand, had taken 1300 matches to score 2973 threes in his career.
Thus, Curry had taken almost 500 matches less than Allen to score the same number of threes.
Ray Allen said in a recent interview with Monte Poole of NBC Sports: "People have compared him to myself and to Reggie and to other past shooters, great shooters, in the NBA," Allen said. "But he really – and I've said this before – he really operates somewhat in a lane of his own."
Allen heaped praise on Curry for the person he is off the court.
"I love Steph because he's a great dude," said Allen. "He's a good person. He's a great family man. I always say that when you watch any sport, you celebrate and cheer for those that you know are good people and you want to see them succeed and win. It's hard not to root for Steph. It's hard not to understand where he comes from and who he is. To be able to see him and celebrate him, it's not a stretch at all. I'm just happy for him and his family. I've known them for forever."
Curry is averaging 5.4 threes in the ongoing season and thus he should be able to take over Allen's record in another six to seven matches. GSW will next face Phoenix Suns on Friday and they will look to avenge their previous loss.
Leave a comment