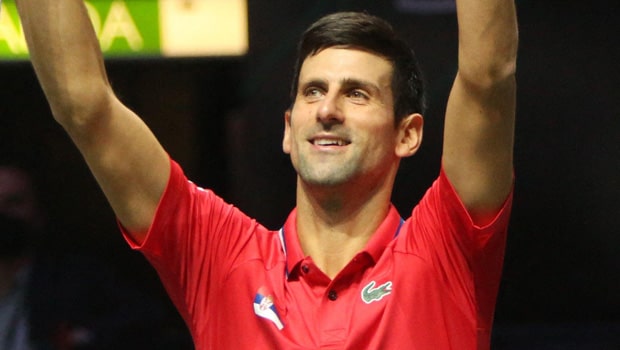 Spanish player Rafael Nadal has admitted that the World no.1 Novak Djokovic is best positioned to be the player with the most slams. The Big three – Roger Federer, Rafael Nadal, and Novak Djokovic – have all won 20 Grand slam titles in their glorious career. Djokovic had a stellar run in 2021 as he won three major titles and played at the top of his game.
On the other hand, Roger Federer will undergo another knee surgery, which will hamper his progress. Federer is at the fag end of his career at the age of 40 and he might target Wimbledon in 2022.
Rafael Nadal will now be making a comeback to Mubadala World Tennis Championship in Abu Dhabi after recuperating from a foot injury. Nadal could not play in Wimbledon and US Open due to his injury woes.
Meanwhile, Novak Djokovic is currently in great form and he is at the top of his fitness. Djokovic will look to continue his dream run in 2022 and he had looked almost invincible in 2021.
"Djokovic is best positioned to be the [men's] player with the most Slams," Nadal told Vamos, on Movistar Plus. "You don't have to fool yourself. Federer is where he is and I am where I am. However, Djokovic is playing well and in a good moment.
"That is the reality and you can't ignore it. We don't know what is going to happen in nine months' time, but he is the favorite right now."
Meanwhile, Nadal and Djokovic last met against each other in the Roland Garros semifinal, which the latter won in a thrilling four-set contest. Djokovic went on to win Australian Open, French Open, and Wimbledon in 2021 but lost in the final of the US Open against Daniil Medvedev. Thus, Djokovic had a 27-1 record in Grand slam matches in 2021.
Leave a comment