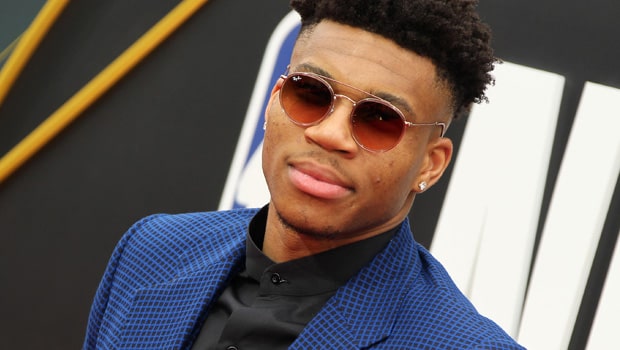 "I started playing basketball just to help my family, try to get them out of the struggle. The challenges we were facing when we were kids, but I never thought I'm gonna be 26 years old with my team in the NBA Finals," Giannis reflected on his journey.
Selected with the 15th overall pick in the 2013 NBA Draft, Giannis Antetokounmpo has improved faster than expected. However, his game can evolve even more. Antetokounmpo is the first player in NBA history to win Most Improved Player, MVP, Defensive Player of the Year and NBA Finals MVP and he did it all by the age of 26.
Giannis is one of my favorite players in the NBA right now and most aspects of his game are either pretty good or elite. What should excite Bucks fans is that Giannis hasn't even come close to what he can become as a hybrid big man. The Bucks won the NBA Championship last season by putting him in the low post and making his primary attack bully ball and using his HB dive ability as the secondary. The scary thing for opponents is that he is going to add to his post skills.
Once he perfects little hooks, the 12-15-foot jumper, push shots, bankers, fades and turnarounds… the league is in real trouble. Last season's run put him atop the NBA's elite frontcourt players and solidified him as an all-time unique force.
It's very early this season but the main differences in Giannis jumper so far are that there is less of a hitch at the release point and he's figuring out the foot work, walking into it with his feet square to the basket. Again, it's super early, but he also just looks more confident taking it (which likely means reps all summer). If this translates to the rest of the season and the playoffs then all defenses will be in serious trouble because he is unstoppable going to the cup. This is like Thanos collecting all the Infinity Stones.
Giannis Antetokounmpo has figured out he can't be stopped under the rim and this makes him a problem because he establishes his territory down on the block and then he can go downhill whenever. His progression has been in his approach. Like mentioned above, this is how the Bucks won a Championship.
"I'm like, 'Kobe Bryant thinks I can do this?' … I had to do it." Giannis on Kobe challenging him to win MVP and an NBA Championship.
On August 24, 2017, Giannis wanted Kobe to challenge him: "Still waiting for my challenge.. @kobebryant"
Kobe replied on August 27 by tweeting: "MVP"
Once Giannis delivered Kobe said on June 24, 2019: "My man….M.V.P. Greatness. Next up: Championship. #MambaMentality"
"I could go to a super team … but this is the hard way to do it, and we did it. We f—ing did it," Giannis on signing his supermax to stay in Milwaukee. Kobe clearly influenced Giannis and he will continue to represent everything great about sports.
After Kobe's final championship in 2010 the criteria to continuously compete for titles became to control your roster and team up with stars. Most the league had to adjust or get left behind. It's very tough to get the perfect storm in order to do this in today's league. You also need to get some breaks. Things lined up for the Bucks, but Giannis his team got their Championship the Kobe way, the traditional way. You know Kobe would be proud.
Leave a comment